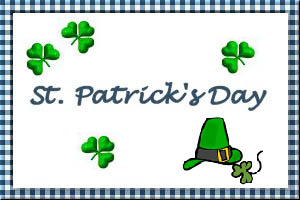 Pratie Oaten
Submitted by: Merribuck
3 large potatoes
1 1/2 teaspoons salt
1 cup rolled oats
1/2 cup unsalted butter, melted plus 2 tablespoons butter for frying
Place potatoes in a bowl and wash under cold, running water until water runs clear. Place in a medium saucepan with 1/2 teaspoon of the salt. Add enough water to generously cover. Bring to a boil, reduce to a simmer, and cook, uncovered, until soft, about 15 minutes. While potatoes are warm, mash with a fork or in a food mill. Let potatoes cool a little, then mix in the oats to make a soft dough. Add the butter and remaining 1 teaspoon salt and mix well. Roll dough to 1-inch thickness and cut out 3-inch biscuits with a round cutter. Heat 1 tablespoon butter in a large skillet. Add half of the potato and oatmeal "cakes" and fry until light brown on both sides, about 2 minutes per side. Repeat with remaining cakes, adding more butter to skillet if necessary. Serve warm.

Cream of Celery Soup
Submitted by: Praying Bear
1/4 cup sliced green onions
1/4 cup chopped onions
1 1/2 cups chopped celery and leaves
1 1/2 tablespoons butter or margarine, melted
1 1/2 cups water
1 cup chicken broth
1 medium potato, peeled and diced (1 cup)
4 1/2 ounces Brie cheese
1 cup milk
1/2 teaspoon salt
1/2 teaspoon white pepper
1 pinch dried marjoram
Saute onons and celery in butter in a Dutch oven until tender. Add water, broth and potato. Cover and cook over low heat 15 minutes or until potato is tender. Pour half of soup mixture into container of an electric blender and process until smooth. Repeat procedure with remaining mixture, returning pureed mixture to Dutch oven. Remove skin from Brie. Add Brie, milk, and remaining ingredients to Dutch oven. Cook over medium heat, stirring constantly, until cheese melts and soup is thoroughly heated.

Title
Submitted by:
Ingredients
Ingredients
Instructions

To submit your favorite recipes to be included in the Garden of Friendship Recipe Book, please email them to Barbiel
Background graphics made especially for the Recipes Committee of the Garden of Friendship by Valatine