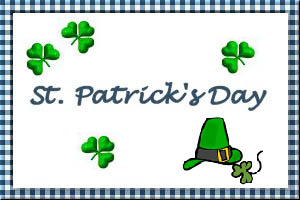 Blue Cheese Potato Salad
Submitted by: Barbiel
3 lb unpeeled new potatoes, quartered
1 bottle (8 oz) creamy blue cheese dressing
3/4 cup blue cheese, crumbled
1 jar real bacon pieces
1 tablespoon dried parsley flakes
1 tablespoon dried sweet pepper flakes
1 teaspoon ground black pepper
1 teaspoon dried chopped onion
Place potatoes in a large saucepan and cover with salted water. Bring to a bo il and cook until potatoes are tender; drain and rinse with cold water to stop cooking process. In a large bowl, combine remaining ingredients; stir in potatoes. Cover and refrigerate 2 hours to flavors to blend. Serve chilled. Yield: about 9 cups potato salad.

Green Beans with Warm Bacon Dressing
Submitted by: Barbiel
1/2 pound green beans, trimmed, cut into 2-inch length
2 bacon slices
1 tablespoon chopped shallot
2 teaspoons white wine vinegar
Cook green beans in large pot of boiling salted water until tender, about 8 minutes. Drain. Transfer to shallow bowl.
Meanwhile, cook bacon in medium skillet over medium heat until crisp, about 8 minutes. Drain bacon on paper towel. Add shallot to skillet and sauté 30 seconds. Remove from heat and cool slightly. Stir vinegar into shallot mixture in skillet. Season warm dressing to taste with salt and pepper.Pour dressing over green beans and toss to coat. Crumble bacon over. Makes 2 servings.

Broccoli with Cheese Sauce
Submitted by: Barbiel
3 large eggs
1 teaspoon ground cumin
1/2 teaspoon cayenne
1/2 teaspoon salt
1/4 teaspoon turmeric
8 oz soft mild goat cheese, softened
1/3 cup olive oil
1/4 cup water
2 tablespoons fresh orange juice
1 teaspoon fresh lemon juice plus additional to taste
1 bunch broccoli (1 1/2 lb)
Cover eggs with cold water by 1 inch in a small heavy saucepan and bring to a boil, partially covered with lid. Reduce heat to low and cook eggs, covered completely, 10 minutes. Transfer eggs with a slotted spoon to a bowl of cold water to stop cooking and let stand until cool enough to handle, about 2 minutes. Peel eggs and halve. Remove yolks and reserve. Toast cumin, cayenne, salt, and turmeric in a dry small heavy skillet over moderate heat, stirring, until fragrant and a shade darker, about 1 minute. Transfer spices to a blender along with yolks, goat cheese, oil, water, and citrus juices and blend until smooth. Season sauce with salt and additional lemon juice. Trim broccoli and peel stems, keeping them attached. Cut broccoli lengthwise into large pieces, then cook in a 6- to 8-quart pot of boiling salted water until just tender, about 5 minutes. Drain broccoli in a colander and serve hot or at room temperature with sauce. Serves 6.

To submit your favorite recipes to be included in the Garden of Friendship Recipe Book, please email them to Barbiel
Background graphics made especially for the Recipes Committee of the Garden of Friendship by Valatine