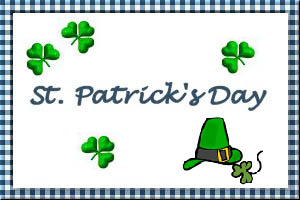 Pea Pancakes with Smoked Salmon
Submitted by: Barbiel
200 g smoked salmon
200 g fresh peas
1 egg
100 ml milk
3 oz flour
chives
6 tablespoons of fromage frais
1 tablespoon creamed horseradish
Mix together the fromage frais and creamed horseradish in a large bowl and then put to one side.
Pancake: The mixture should neither be too thin or too thick, you are looking for a consistency in between a French crepe and American pancake batter. So carefully mix together your flour, milk and egg. Steam the peas for about 5 minutes and place in a bowl. With a potato masher crush the peas and add to the pancake batter. Use a pancake pan and heat a drop of oil and wait until it starts smoking. At this point turn down the heat and add a small tablespoon of batter. Make three pancakes at a time. When small holes appear on the top on the pancake it is ready for flipping. Cook on the other side for around 30 seconds. On your serving plate place 3 pancakes with smoked salon on each. Add two chives crossing each other on top of each. Now with 2 spoons make a quenelle with your fromage frais by scooping 1 spoon full of mixture and take it off with the other spoon. You can do this a few times to get the shape right. Place the spoon full at one end of the plate. Serve warm. Makes 4 servings.

St Patricks Salmon
Submitted by: Barbiel
3 salmon fillets
4 slices smoked salmon
1 jar salmon eggs
1 small advacado
2 cups of low fat yoghurt
1/2 red onion
juice of 1 lemon
1 bay leaf
pepper corn
fresh dill to garnish
Take 2 salmon fillets and cut off 2 inches from each end leaving an even thick piece, cut in half and you will have your 4 portions for poaching. Leave the extra salmon in a bowl for latter. In a large saucepan place 4 fillets and cover with water just to the top of the salmon, and throw in a bay leaf and some pepper corns. Bring to the boil, remove from the heat, then cover and leave to stand for 6 minutes. Once you have done this, take out of the water and there is your poached salmon portion.
Salmon Mousse: Place half a salmon fillet in a blender together with the yoghurt, lemon juice and season. Blend to a paste then place into 4 portions in a rounded timbale. Fill 1/4 full. Cover with foil and place in a saucepan of water half way up and bring to the boil. Cover and steam for 8 minutes on a low heat. Take out the mousse and leave to stand until cool. Now cover each mousse with a sheet of smoked salmon and trim the edges to make neat.
Salmon Tartar: Slice and chop as finely as possible all the remaining salmon. Do the same with your onion and mix together, then in small rings placed on the serving plate fill with 1/4 of finely chopped avocado with a little lemon juice to stop it browning, then add the raw salmon mixture then spread over a thin layer of salmon eggs. Lift off the ring and you will be left with a perfect round.
Arrange 1 piece of poached salmon and a portion of the smoked salmon mousse neatly on the same plate. Repeat this on each plate, garnishing with dill. Makes 4 servings.

Roasted Whole Salmon with Basil Goat-Cheese Sauce
Submitted by: Wolfmama
2 tablespoons butter, softened
2 bunches scallions
1 8-pound whole salmon with head and tail
(cleaned and scaled)
1/2 teaspoon salt
1/4 teaspoon ground white pepper
1 lemon
Basil-Goat Cheese Sauce (recipe below)
Preheat oven to 400°F. Line a large rimmed baking sheet or roasting pan with aluminum foil. Spread 1 tablespoon butter in a 3-inch wide strip down center of foil. Remove root ends from scallions, rinse and split lengthwise. Arrange half of scallions in a row in center of prepared baking sheet. Rinse salmon and pat dry inside and out with paper towels. Sprinkle inside and out with salt and pepper and place on scallions. Tuck some of additional scallions under salmon, if necessary to keep it from touching foil. Slice 1/2-inch-thick pieces from both ends of the lemon; thinly slice remaining lemon. Squeeze lemon ends over salmon; place remaining scallions and the lemon slices in cavity of fish. Rub remaining 1 tablespoon butter over top surface. Roast salmon until meat thermometer inserted into thickest part of salmon registers 150°F, 40 to 50 minutes. If top surface starts to get too dark, cover loosely with a sheet of foil. To serve, drain off any juices into a measuring cup. Carefully slide salmon and as many scallions as are loose enough to move onto a large serving platter. Drizzle with 1/4 cup of reserved juices and surround with mashed potatoes,if desired. Serve with Basil-Goat Cheese Sauce. Makes 8 servings.
Basil-Goat Cheese Sauce:
1/2 cup fresh basil leaves, loosely packed (reserve stems)


1 cup heavy whipping cream


1/2 cup mild fresh goat cheese
In a non-reactive saucepan, combine basil stems and cream and bring to a simmer. Cook at a low simmer for 20 minutes. Remove from heat and let steep another 5 minutes. Strain cream into a blender or food processor; discard stems. Add basil leaves and goat cheese and blend or process until smooth. Keep warm on the top of the stove. Makes about 1 1/2 cups.
Note: Ireland is renowned for the quality of its salmon. When you want a change from the usual Corned Beef for St. Patrick's Day, surprise family and guests with this elegant entrée.

To submit your favorite recipes to be included in the Garden of Friendship Recipe Book, please email them to Barbiel
Background graphics made especially for the Recipes Committee of the Garden of Friendship by Valatine