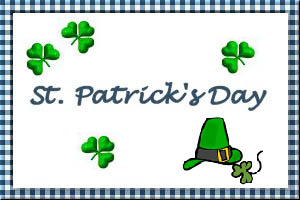 Curried Celery and Apples
Submitted by: LadyLynda
2 cups celery, thinly sliced
1/4 cup butter
2 tart apples, cored and chopped
1 tablespoon flour
1/2 teaspoon curry powder
salt and pepper to taste
Sauté celery in butter until crisp-tender then add apples and simmer for several minutes. Sprinkle with flour, curry powder and salt and pepper. Cook for several more minutes and serve.

Baked Stuffed Herring
Submitted by: Dixi
4 tablespoons breadcrumbs
1 teaspoon parsley, chopped
1 small egg, beaten
juice and rind of one lemon
1 pint nutmeg
salt and pepper to taste
8 herrings, cleaned
300 ml hard cider
bayleaf, well crumbled
First make the stuffing by mixing the breadcrumbs, parsley, beaten egg, lemon juice and peel, and salt and pepper. Stuff the fish with the mixture. Lay in an ovenproof dish, close together; add the cider, crumbled bayleaf and salt and pepper. Cover with foil and bake at 350°F for about 35 minutes. Serves 4.

Dublin Lawyer
Submitted by: Dixi
1 live lobster, about 2 pounds
1/2 cup butter
1/2 cup Irish whiskey
1/2 cup whipping cream
salt and pepper
Toss the lobster meat in foaming butter over a medium heat for a few minutes until cooked. Take care that the butter does not burn. Add the whiskey and when it has heated up set light to it. Pour in the cream, heat through and season. Serve in the half shells with plainly boiled fine beans. Makes 2 servings.
Note: This dish is delicious and traditional - a happy combination - though its expensive ingredients make it a rare treat rather than an everyday affair. For the best flavor the fish has to be freshly killed just before cooking. Plunge a sharp knife into the cross on the back of the head. Slice in half lengthwise and crack open the claws. Remove all the flesh and cut into large chunks. Keep both halves of the shell for serving.

To submit your favorite recipes to be included in the Garden of Friendship Recipe Book, please email them to Barbiel
Background graphics made especially for the Recipes Committee of the Garden of Friendship by Valatine