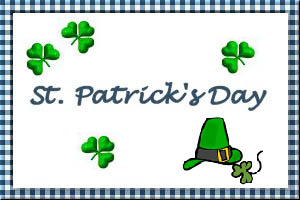 Spinach Soup
Submitted by: Barbiel
2 cups shredded spinach (1 bunch)
2 tablespoons grated bottle gourd or white pumpkin
1 teaspoon fresh cream (optional)
salt and pepper to taste
1 small blob butter
2 cups water
Wash spinach well. Put in a large vessel. Sprinkle 2-3 pinches salt and add gourd. Boil covered, on high, till soft (3-4 minutes after boiling). Take of fire and put in colander. Pour cold water over it. Blend in a mixie till smooth. Add water, mix and take in a deep pan. Add all other ingredients, except cream. Bring to a boil. Serve piping hot. Beat cream and pour a swirl of it over individual bowls. Serve with warm garlic rolls or soup sticks. Makes 2 servings.

Broccoli Soup
Submitted by: Barbiel
2 bunches fresh broccoli
1/2 lb butter
2-6 cloves of fresh garlic, chopped fine
1 tablespoon chervil (fresh or dried, finely chopped)
1 teaspoon salt
1 teaspoon white pepper
3 cups milk (use full-cream milk)
1 medium egg yolk, beaten
1/4 cup flour (no lumps)
1/8 teaspoon cardamom
1/8 teaspoon mace
1 cup heavy cream
1/3 cup Gruyere cheese (fresh, grated fine)
1/3 cup parmesan cheese (fresh, grated to powder)
Cut broccoli into bite-size pieces. Discard the hard stem pieces, but keep tender leaves and stem parts. Steam the cut broccoli for about 5-8 minutes, until just bright green in color. Do not overcook. In a 10-inch enameled (non-metal) skillet, heat 6 oz of butter until melted. Add chopped garlic and wait until butter is hot enough to cook in. Add steamed broccoli, then chervil to the skillet. Lightly salt the broccoli. Cover and cook over medium low heat, stirring occasionally with a wooden spoon, for another 5-10 minutes or until the broccoli turns a darker green color and becomes very soft. Mash the broccoli right in the skillet until no large pieces remain. Use a potato masher or a strong wooden spoon. Mash until there are no pieces remaining that are too big to fit in a soup spoon. While broccoli is cooking, add beaten egg yolk to 2 cups of milk. Put 3 tablespoons butter into a 2-3 quart saucepan. Use enamel or glass for best soup flavor. Metal pans will make this soup bitter. Melt butter and add flour. When the flour bubbles and starts to cook, add the egg/milk mixture into the saucepan. Add the cardamom, mace, and white pepper. Stir contents of saucepan constantly with wooden spoon until thick. Lower the cooking heat. Empty the mashed broccoli mixture into the saucepan. Stir until well-mixed. Slowly stir in the remaining milk and the cream. As soon as the soup becomes hot enough to cook again, add the grated cheeses. Turn the heat down lower and simmer for about 5 more minutes, stirring to allow the cheeses to melt and mix while the table is being set. Serve immediately and retire quickly so as not to be trampled by those who smelled it cooking. Serves 4-6.

Pea and Ham Soup
Submitted by: Lady Seanna
2 cups dried peas or split peas
1/2 cup diced pieces of cooked ham or a ham bone
1 large onion and a little fat (optional)
6 cups ham stock or water
cream, parsley (optional)
seasoning
Soak the peas as directed on the packet. Chop the onion, if used and soften in a little fat over low heat. add the peas and water or stock and the ham bone if used. Cook gently until the peas are soft about an hour. Remove the bone and strip off any meat. This should be diced into small pieces and reserved. Puree the peas in a blender. Adjust the seasoning, and add the diced ham. Serve with a swirl of cream or a sprinkling of chopped parsley on top. Yield: 6 servings.

To submit your favorite recipes to be included in the Garden of Friendship Recipe Book, please email them to Barbiel
Background graphics made especially for the Recipes Committee of the Garden of Friendship by Valatine