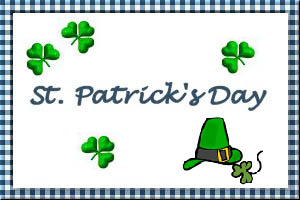 Leek and Potato Soup
Submitted by: Barbiel
1 rasher (strip) of bacon
2 tablespoons butter
1 lb potatoes
2 large leeks
1/2 cup stock, such as chicken
salt and pepper to taste
1/2 cup milk
2 tablespoons chopped parsley
Grated cheese, such as cheddar Cut up bacon and fry in butter in large, deep skillet or saucepan. Peel and cut up potatoes. Clean and cut up leeks. Add vegetables to pan and saute 5 minutes. Stir in stock and add salt and pepper to taste. Cover pan and simmer over low heat 30 minutes, until vegetables are tender. Add milk and reheat, but do not boil, to prevent milk from curdling. Add parsley. Serve with grated cheese. Makes 4 servings.
Note from Barbiel: This is a welsh soup, a very simple and tasty one.

Green Onion Soup with Potatoes
Submitted by: Barbiel
1 1/2 cups water
6 medium potatoes, peeled and cubed
2 stalks celery, sliced (1 cup)
1/4 cup water
1 cup skim milk
3/4 teaspoon. salt
1/4 teaspoon white pepper
2 green onions with tops (sliced finely)
Bring 1 1/2 cups water to boiling, add potatoes and celery, cover and bring to boil again. Reduce heat and simmer until potatoes are tender (20 minutes or so). Drain liquid into blender and 3 cups of cooked vegetables. Add 1/4 cup of water. Cover and blend until smooth (1 minute). Place pureed vegetables back into sauce pan with remaining potatoes and celery. Stir in remaining ingredients, heat, stirring occasionally, until hot. Garnish with garlic toast, if desired.
Note: Low-fat, delicious soup !

Green Gazpacho
Submitted by: Barbiel

3 tablespoons Olive oil
3 cloves garlic, peeled, thinly sliced
3 ea scallion, minced
3 ea celery stalks, peeled, sliced
1 ea cucumber, hothouse, peeled, sliced
1 large handful spinach
8 large leaves basil leaves

8 - 10 leaves mint leaves
1/2 cup Sherry (not cooking sherry)
4 cups chicken (or vegetable) broth, chilled
1 medium avocado, ripe, peeled, chopped
kosher salt to taste
freshly ground black pepper to taste
1 ea dill pickle, crisp, tasty (not to large), diced small

In a skillet, heat Olive oil over medium heat, and gently sautee garlic, scallion, celery and cucumber until soft. Remove from heat and add spinach, basil and mint. Stir to wilt, and then chill 15 minutes. In a blender, working in 2 batches place 1/2 of the spinach mixture, the sherry vinegar, sherry, chicken or vegetable broth and 1/2 the avocado. Blend one to two minutes, or until very smooth. Pour into a stainless steel or glass bowl and repeat with the remaining ingredients. Mix the second batch with the first, season with salt, pepper and lemon, stir well and cover and chill until ready to serve. Ladle into chilled soup bowls and garnish with sliced and diced pickle and a celery leaf.

To submit your favorite recipes to be included in the Garden of Friendship Recipe Book, please email them to Barbiel
Background graphics made especially for the Recipes Committee of the Garden of Friendship by Valatine