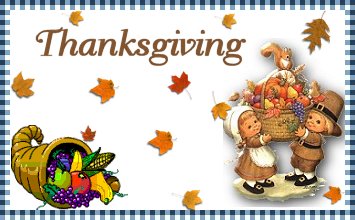 Cranberry-Apple Cocktail
Submitted by: Barbiel
4 cups cranberry juice
2 cups apple juice
1/2 cup fresh orange juice.
In a pitcher combine the juices, chill the cocktail for 1 hour, or until it is cold, and divide it among 8 glasses. Serves 8.

Spiced Cider Cup
Submitted by: Barbiel
1 quart sweet cider
1 two-inch cinnamon stick
1/2 teaspoon whole cloves
1/4 teaspoon whole allspice
Combine the ingredients in a saucepan and heat to the boiling point. Remove from the heat and allow the spices to steep for 3 or 4 hours. Strain, chill and serve with ice cubes in tumblers or goblets. If you like, the drink may be reheated and served in 8-ounce mugs. Makes 4 servings.

Cooked EggNog
Submitted by: Barbiel

6 lg egg; beaten

2 c Milk

1/3 c Sugar

4 tb light rum

4 tb bourbon

1 tsp vanilla

1 c whipping cream

2 tb Sugar

1 ground nutmeg

In a large heavy saucepan mix eggs, milk, and 1/3 cup sugar. Cook and stir over medium heat till mixture coats a metal spoon. Remove from heat. Cool quickly by placing pan in a sink or bowl of ice water and stirring 1-2 minutes. Sitr in run, bourbon, and vanilla. Chill 4-24 hours. At serving time, in a bowl whip cream and 2 tablespoons sugar till soft peaks from. transfer chilled egg mixture to a punch bolw. Fold in whipped cream mixture. Serve at once. Sprinkle each serving with nutmeg. Yields: 10 (4oz) servings.

To submit your favorite recipes to be included in the Garden of Friendship Recipe Book, please email them to Barbiel
Background graphics made especially for the Recipes Committee of the Garden of Friendship by Valatine