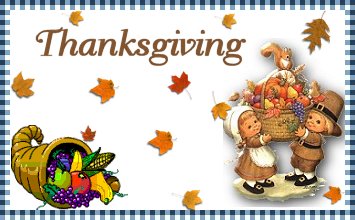 Creamy Hot Cocoa
Submitted by: Becky
1/3 cup unsweetened cocoa powder
3/4 cup white sugar
1 pinch salt
1/3 cup boiling water
3 1/2 cups milk
3/4 teaspoon vanilla extract
1/2 cup half-and-half cream
Combine the cocoa, sugar and pinch of salt in a saucepan. Blend in the boiling water. Bring this mixture to an easy boil while you stir. Simmer and stir for about 2 minutes. Watch that it doesn't scorch. Stir in 3 1/2 cups of milk and heat until very hot, but do not boil! Remove from heat and add vanilla. Divide between 4 mugs. Add the cream to the mugs of cocoa to cool it to drinking temperature. Serves 4.

Hot Cranberry Spiced Tea
Submitted by: Wolfmama
3 quarts water
3 family size tea bags or 9 small ones
1 tablespoon. whole cloves
1 cinnamon stick
2 cups sugar
2 cups orange juice
3 cups cranberry juice
3 drops red food color
Bring water to boil. Add the tea bags. Cover and steep 30 minutes. Add sugar, the juices and the food color. Strain spices. Refrigerate leftover tea.

Spiced Ginger Tea
Submitted by: Merribuck
6 cups water
6 whole cardamom pods
4 fresh or crystallized ginger slices
2 1-1/2 x 3-inch orange peel strips (orange part only)
6 whole cloves
2 cups low-fat milk
6 teaspoons tea leaves (Darjeeling or Assam)
1/4 cup packed dark brown sugar
Combine first 5 ingredients in heavy large saucepan. Cover and simmer 10 minutes. Add milk and tea, bring to boil and simmer 2 minutes. Turn off heat and steep 4 to 6 minutes, according to desired strength. Mix in sugar. Strain tea. Serves 6.
Note: Can be prepared 6 hours ahead. Cover and chill. Rewarm before serving.
A lovely change of pace from café au lait, cappuccino, or hot chocolate, and lower in fat and calories, too.

To submit your favorite recipes to be included in the Garden of Friendship Recipe Book, please email them to Barbiel
Background graphics made especially for the Recipes Committee of the Garden of Friendship by Valatine