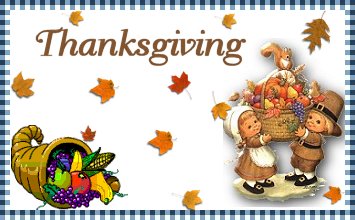 Cornbread and Sausage Stuffing
Submitted by: Barbiel

1 cup flour

1/4 cup sugar

4 teaspoons baking powder

3/4 teaspoon salt

1 cup cornmeal

2 eggs

1 cup milk

1/4 cup shortening

1/4 cup bacon bits

1 pound sausage meat

2 large onion -- chopped

2 cups celery -- sliced

1/2 teaspoon sage -- leaf

1 teaspoon salt

1 dash pepper
2 cups chicken broth -- or 14.5 oz can

Sift flour with sugar, baking powder and salt. Stir in cornmeal. Add eggs, milk, and shortening. Beat until smooth. Bake at 425°F for 20-25 minutes. (in greased pan). Brown sausage in skillet; mix cornbread and sausage in large bowl. Saute onions and celery in small amount of oil until tender. Stir in sage, salt, pepper and chicken broth. Heat to boiling. Mix with cornbread and sausage. Stuff turkey or bake in greased pan until done.
Note: Cover with foil while baking.

Apple Nut Bread
Submitted by: Lady Nickitta

1/3 cup shortening
1 cup sugar
2 eggs
1 teaspoon vanilla
2 tablespoons sour milk

2 cup finely chopped apple
2 cup flour
1+1/2 teaspoon baking powder
1/4 teaspoon soda
1 teaspoon salt

Combine the shortening, sugar, and eggs. Add the vanilla, sour milk, and chopped apple. Sift the flour, baking powder, soda, and salt together. Add to the other mixture. Add 1/2 cup finely chopped nuts. Put into 3 greased 6 x 3 1/2 inch pans. Top with 2 tablespoons melted margarine, 2 tablespoons sugar and 1/2 tablespoon cinnamon, mixed together. Bake in 375°F (190°C) about 40 to 50 minutes.
Note: To make sour milk... add 1 tablespoon vinegar or lemon juice to 1 cup milk .

Banana Nut Bread
Submitted by: Barbiel
1 3/4 cups all-purpose flour
2 teaspoons baking powder
1/4 teaspoon baking soda
1/2 teaspoon salt
1 cup white sugar
1/2 cup chopped pecans
2 eggs
1 cup mashed bananas
1/2 cup vegetable oil
1 teaspoon vanilla extract
Preheat oven to 350°F (175°C). Grease and flour two 8x4 inch loaf pans. Set aside. Sift together flour, baking powder, baking soda, salt, and sugar. Stir in nuts, eggs, bananas, oil, and vanilla extract. Pour into prepared pans. Bake for 45 to 60 minutes. Cool on wire rack for 10 minutes before removing from pans. Serves 20.

To submit your favorite recipes to be included in the Garden of Friendship Recipe Book, please email them to Barbiel
Background graphics made especially for the Recipes Committee of the Garden of Friendship by Valatine