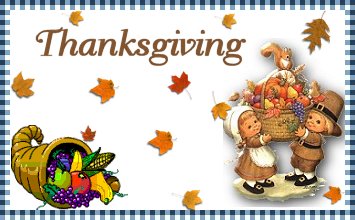 Pumpkin Cheese Bread
Submitted by: Lady Lynda
2 1/2 cups white sugar
1 (8 ounce) package cream cheese
1/2 cup margarine, softened
4 eggs
1 (15 ounce) can canned pumpkin puree
3 1/2 cups all-purpose flour
2 teaspoons baking soda
1 teaspoon salt
1 teaspoon ground cinnamon
1/2 teaspoon baking powder
1/4 teaspoon ground cloves
1/2 cup chopped walnuts
Preheat oven to 350 degrees F (175 degrees C). Grease two 9x5 inch loaf pans. In a large mixing bowl, cream together sugar, cream cheese and margarine. Add the eggs, one at a time, mixing well after each addition. Blend in pumpkin; mixing until completely incorporated. Combine the flour, baking soda, salt, cinnamon, baking powder and cloves. Mix the dry ingredients into the pumpkin mixture; stirring just until moistened. Fold in the walnuts. Divide the batter evenly between the two pans. Bake at 350 degrees F (175 degrees C) for 60 minutes or until a toothpick inserted into the center of a loaf comes out clean. Let cool in the pans for 5 minutes then remove from pans to cool completely on a wire rack. A quick and easy quick bread to make. Very moist and tasty as well. Makes 2 - 9x5 inch loaves (15 servings).

Poppyseed Bread
Submitted by: Lady Lynda
Dough:
4 cups flour
Pinch of salt
2 tablespoons sugar
2 teaspoons dried yeast
6 ounces milk
1 lemon, zested
4 tablespoons of butter
Filling:
4 tablespoons butter
4 ounces poppy seed
2 ounces honey
1/2 cup golden raisins
1/4 cup orange zest
1/2 cup ground almonds
1 egg yolk
3 tablespoons sugar
1 tablespoon milk
Sift the flour, salt, and sugar in a bowl. Stir in the yeast and make a well. Heat the milk and lemon in a pan with the butter. Let mixture cool and then mix with dry ingredients. Knead the dough mixture until smooth and elastic and cover in a bowl. Let rise in warm place until it doubles in size. While the dough is rising get started on the
filling. Melt butter in a medium sized pan and add all the poppy seeds except for 1 tablespoon. Add the honey, raisins and zest. Cook on low for 5 minutes and remove from heat, add the almonds and let cool. Cream the egg yolk and sugar together, and fold into poppy seed mixture. Begin to roll out dough on a floured surface into a
12 by 12-inch square. Roll dough to 1/8-inch thick. Spread your filling to within 1-inch of the edge of the dough. Roll both ends towards the center. Brush with olive oil and cover with plastic wrap and let rise for 1 hour. Brush
with milk and sprinkle with remaining poppy seeds. Bake in a preheated 375 degree oven for 30 minutes or
until golden brown. Yield: 8 to 10 servings
Notes: Prep Time: 15 minutes Cook Time: 3 hours

Pumpkin Bread
Submitted by: Amy
3 c. sugar
1 c. oil
1 (15 oz.) can pumpkim
3 c. flour
½ tsp. salt
1 tsp. cloves
1 tsp. cinnamon
3 eggs
1 tsp nutmeg
1 tsp. baking soda
½ tsp. baking powder

Preheat oven to 350º Grease and flour a loaf pan Mix oil, sugar & eggs. Add pumpkin. Blend in flour, salt, cinnamon, cloves, nutmeg, powder & soda. Bake for 45 minutes. Cool and remove from pan.
-- Amy Note -- : Love this bread!!!. I use about 6 to 7 tin pans. Don't overfill your pans, or you will have a mess. I bake mine for an hour. But this always depends on your oven.

To submit your favorite recipes to be included in the Garden of Friendship Recipe Book, please email them to Barbiel
Background graphics made especially for the Recipes Committee of the Garden of Friendship by Valatine