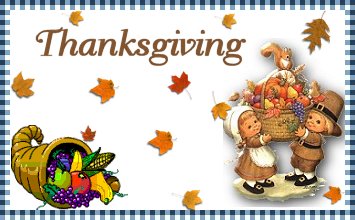 Old-Fashioned Bread Stuffing
Submitted by: LisaW
3-4 loaves of white bread (or 5 if you like leftovers)
water
chicken broth
insides of the turkey
2 bunches of celery
1 or 2 onions
2 tablespoons butter
1/2 teaspoon sage
oysters (optional)
mushrooms (option)
The night before you want to eat the stuffing, break the bread into small pieces (about 1 inch squares) into 2 huge bowls or pots. Let the bread sit overnight to dry out. The next day, after you remove the insides of turkey, boil them in water in 2/3 qt. sauce pan until cooked (about 20/30 minutes). Remove insides for later use or discard. Keep water and put aside. Preheat oven to 350°F. Chop onion and celery and place into food processor until minced. Melt 2-3 tablespoons of butter in large saucepan. Saute onion and celery until heated through. Do not brown! (Saute mushrooms also at this time if wanted). Depending on how much stuffing you want and how much celery and onion you've chopped, you may have to saute the onion and celery in two parts. Once cooked, pour the onion/celery mixture directly over the dried out bread. Pour 1/2 teaspoon sage over bread/onion/celery mixture. Then take your reserved water and pour slowly over bread. The bread will shrink as you do this. Be careful not to pour too much water in. Mixture thoroughly and smell/taste for perfect stuffing. If you need more liquid, open a can of chicken broth and pour over bread. If you need more spice, add more sage. If you are using oysters, add them now. Once stuffing is of a consistency that it will stick together and does not look too dry, do not add more liquid. Either stuff in turkey to be baked in oven, or put in 9 x 13 pan. If using oysters, it is recommended that you bake the stuffing in a pan so as to ensure the oysters will be cooked through. Bake in 350°F oven for 45 minutes to an hour. You want the stuffing to have a nice brown crust on top.

Pumpkin Bread II
Submitted by: Vadi

3 1/2 cups flour
2 teaspoons baking soda
1 1/2 teaspoons salt
2 teaspoons cinnamon
1 teaspoon nutmeg
3 cups sugar
1 cup vegetable oil
4 eggs
2/3 cup water
2 cups canned pumpkin
Preheat oven to 350°F. Sift dry ingredients together. Mix pumpkin, water, oil and eggs together in another bowl. Pour into dry mixture and mix well. Pour into 2 greased 9x5x3-inch loaf pans. Bake 1 hour and 15 minutes or until toothpick inserted in middle of loaf comes out clean. Cool before removing from pans. Enjoy!
Note from Vadi: This bread gets rave reviews every time it's made. Just try it and you'll see what I mean. Ultra moist and delicious, and so easy to make.
Perfect for holiday gift giving!

Cape Cod Cranberry Bread
Submitted by: Vadi
1 orange, large, seedless
1/2 cup heavy cream
2 cups cranberries, picked over
3 tablespoons Grand Marnier liqueur
2 1/4 cups sugar
1 teaspoon Vanilla
1/3 cup water
8 oz French bread loaf or italian trimmed of crusts, cut in thin slices
2 eggs, large
1 pinch cinnamon, ground
1 1/2 cups milk
heavy or whipping cream
Finely grate the peel from the orange. Remove the skin and membranes for the orange. Section the orange and cut each section across into thin slices. Combine the orange peel, orange slices, cranberries, 1 1/2 cups sugar and the water in a medium saucepan. Heat to boiling; reduce the heat. Simmer covered 10 minutes. Remove cover and continue to cook until slightly thickened, about 5 minutes. Remove from heat. Preheat the oven to 325°F. Beat the eggs with the cinnamon in a large bowl until light. Beat in the remaining 3/4 cup sugar, the milk and 1/2 cup cream, Grand Marnier liqueur and Vanilla. Place a layer of bread over the bottom of a buttered 2 qt souffle dish. Using a ladle, add enough egg mixture to cover the bread. Spoon one third of all the cranberry mixture over the top. Repeat the layers two more times, adding all the egg mixture to the dish before spooning on the last third of the cranberries. Bake until firm, about 1 hour. Serve slightly warm or at room temperature with heavy cream. Makes 8 servings.

To submit your favorite recipes to be included in the Garden of Friendship Recipe Book, please email them to Barbiel
Background graphics made especially for the Recipes Committee of the Garden of Friendship by Valatine