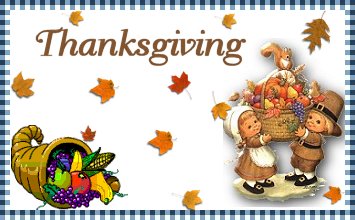 Cranberry Cream Cheese Muffins
Submitted by: BettyG
1 cup butter, softened
8 ounces cream cheese, softened
1 1/2 cups sugar
1 1/2 teaspoons Vanilla
4 eggs
2 cups flour
1 1/2 teaspoons baking powder
1/2 teaspoon salt
2 cups fresh or frozen cranberries
(dust with 2 tablespoons flour - can substitute blueberry or raspberry)
1/2 cup pecans or walnuts, chopped
Preheat oven to 350°F. Line Muffin pan with paper liners or spray with nonstick cooking spray. In mixing bowl, beat together butter, cream cheese, sugar and Vanilla. Add the eggs, one at a time, beating well after each. In separate bowl, combine the flour, baking powder and salt. Add to the butter mix gradually. Fold in cranberries and nuts. Spoon batter into greased muffin cups. Bake for 25-30 minutes or until golden and toothpick inserted in middle comes out clean. Let Muffins stand on cooling rack for about 3 minutes before removing from the pans. Makes 24 Muffins.

Pumpkin Cranberry Muffins
Submitted by: BettyG
2 cups pumpkin puree (canned pumpkin)
3 cups granulated sugar
1 cup buttermilk
1 cup vegetable oil
4 whole eggs
3 cups all-purpose flour
2 teaspoons baking soda
1 teaspoon baking powder
2 teaspoons cinnamon
2 teaspoons powdered ginger
1/2 teaspoon nutmeg, freshly grated is best
3/4 teaspoon ground cloves
1 teaspoon salt
1 cup finely chopped pecans, toasted and cooled
1 cup dried cranberries (Craisins)
Mix together the pumpkin and sugar. Stir in the oil and buttermilk. Beat the eggs lightly and add to the mixture. Mix together flour, soda, baking powder, spices and salt. Add to the pumpkin mix and stir in until just moistened. Stir in the pecans and cranberries Scoop into miniature muffin tins which have been liberally sprayed with oil, or generously buttered. Bake until they dome up and spring back to the touch about 20 - 25 minutes at 350°F.

Cranberry Walnut Tea Bread
Submitted by: BettyG
1/2 cup coarsely chopped walnuts
2 cups all-purpose flour
1 1/2 teaspoons baking powder
1 teaspoon salt
1/2 teaspoon baking soda
1 egg
1 cup sugar
3 tablespoons vegetable oil
1 tablespoon grated orange zest
3/4 cup orange juice
1 1/2 cups fresh cranberries
Preheat the oven to 350°F. Grease and lightly flour a 9 x 5-inch loaf pan. Toast the walnuts in a small dry skillet set over medium heat, stirring frequently, until fragrant and one shade darker, about 5 minutes. Set aside. Whisk together the flour, baking powder, salt and baking soda in a mixing bowl to sift and combine ingredients. Using a large whisk or electric mixer, beat the egg with the sugar and the oil in a large bowl until smooth. Beat in the orange zest and add the orange juice. Stir the flour mixture into the egg mixture, mixing until well blended. Coarsely chop the cranberries and fold them into the batter. Stir in the toasted nuts. Scrape into the prepared pan, smoothing the top. Bake until a skewer inserted in the center comes out clean and the crust is a rich golden brown. Cool in the pan for 10 minutes. Remove from the pan and cool the bread completely on a wire rack, at least 45 minutes. The bread is best if wrapped and refrigerated for 1 day or up to 3 days. It also can be frozen. Cut into slices and serve. Makes 1 loaf.

To submit your favorite recipes to be included in the Garden of Friendship Recipe Book, please email them to Barbiel
Background graphics made especially for the Recipes Committee of the Garden of Friendship by Valatine