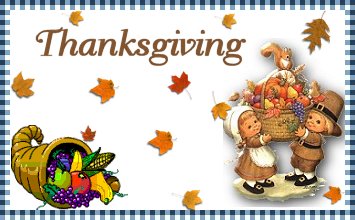 Pumpkin Gingerbread Loaves
Submitted by: BettyG
2 cups flour, divided
1/2 cup brown sugar, packed
2 teaspoons baking powder
1 teaspoon ground cinnamon
1/2 teaspoon baking soda
1 cup canned pumpkin
1/2 cup molasses
2 eggs
1/3 cup butter
1/4 cup milk
1 teaspoon ground ginger
1/3 cup walnuts, finely chopped
2 tablespoons sugar
Grease the bottom and sides of four 4 x 2 x 1 inch loaf pans. Grease only halfway up the sides. That way the loaves will have nicely rounded tops and no unwanted rims around the edges. Set aside. Stir together one cup of the flour, the brown sugar, baking powder, cinnamon and baking soda. Add the pumpkin, molasses, eggs margarine or butter and ginger. Beat with an electric mixer on low to medium speed until combined - about 30 seconds. Beat on medium to high speed for 2 minutes, scraping the sides of the bowl occasionally. Add the remaining flour and beat for 2 minutes or until mixed. Divide the batter evenly among the prepared pans.
Topping: Stir together the walnuts and sugar; sprinkle evenly over the batter in the pans. Bake at 350°F for 40 to 50 minutes or until a wooden toothpick inserted near the center of each loaf comes out clean. Cool the loaves in the pans on wire racks for 10 minutes. Remove the loaves from the pans. Cool thoroughly on the wire racks.
Note: To freeze: Wrap each loaf tightly in moisture and vapor proof wrap. Seal, label and freeze for up to 6 months. To thaw, let stand, loosely covered, at room temperature for 1 hour.

Sweet Potato Biscuits
Submitted by: BettyG
5 cups all-purpose flour, plus more for rolling
1 cup packed light brown sugar
2 tablespoons baking powder
1 1/2 teaspoons ground cinnamon
1 teaspoon salt
1 teaspoon ground ginger
1/2 teaspoon ground allspice
1 cup shortening
2 cups cooked and cooled mashed sweet potatoes (see Note)
1 cup whipping cream
1/2 cup coarsely chopped pecans
Preheat oven to 350°F. Stir together the flour, brown sugar, baking powder, cinnamon, salt, ginger and allspice in a large mixing bowl. Cut in the shortening with two knives or a dough cutter until crumbly. Add the sweet potatoes and mix well with a wooden spoon. Add the cream and pecans and stir just until moistened. Turn out the dough onto a lightly floured surface. Roll out to a thickness of 1 1/2 inches. Cut out biscuits with a floured 2 inch biscuit cutter. Place the biscuits one inch apart on ungreased baking sheets. Bake until golden brown, 25 to 30 minutes. Serve hot, or cool on a wire rack to room temperature.
Note: To cook sweet potatoes, bake them whole in a 400°F. oven on a sheet of aluminum foil to catch the drips. They should be done in about one hour, depending on their size. They're ready when very tender. To get two cups, you'll need to bake 1 1/2 pounds of sweet potatoes. Or sweet potatoes can be boiled in their skins until fork tender, about 40 minutes.

Apple Raisin Muffins
Submitted by: Barbiel
1 cup water
2 cups sugar
2 cups grated apples
2 cups raisins
1 cup (2 sticks) butter
2 teaspoons ground cinnamon
2 teaspoons freshly grated nutmeg
1/2 teaspoon ground cloves
1 cup chopped walnuts
2 teaspoons baking soda
31/2 cups all-purpose flour
Preheat the oven to 350°F. Combine the water, sugar, apples, raisins, butter, cinnamon, nutmeg and cloves in a saucepan and bring to a boil. Remove the pan from the heat and cool completely. In a large bowl, stir the nuts and baking soda into the flour. Add the cooled mixture to the bowl, and stir until blended. Fill greased miniature muffin tins with batter to the top. Bake for 15 minutes.
Note: Extra muffins can be stored in a re-sealable freezer bag.

To submit your favorite recipes to be included in the Garden of Friendship Recipe Book, please email them to Barbiel
Background graphics made especially for the Recipes Committee of the Garden of Friendship by Valatine