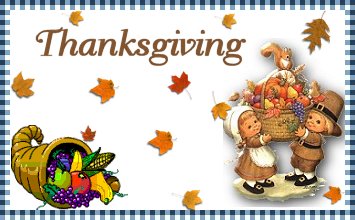 Pecan Loaves
Submitted by: Barbiel
1 cup milk
3/4 cup butter
1/2 cup sugar
2 packages active dry yeast
1/2 cup warm water (105-115ºF)
6 1/2 cups flour, divided
2 teaspoons salt
4 large eggs
2 teaspoons grated lemon rind
1 1/2 cups chopped pecans, divided
1 cup sugar
1 tablespoon cinnamon
1 cup butter, melted and divided
1 cup powdered sugar, sifted
2 teaspoons Brandy
2 teaspoons milk
Combine 1 cup milk, 3/4 cup butter and 1/2 cup sugar in medium saucepan; heat until butter melts, stirring occasionally. Cool to 105-115ºF. Combine yeast and warm water in a 1-cup liquid measuring cup. Let stand for 5 minutes. Combine milk mixture and yeast mixture. Combine 3 cups flour and salt in a large mixing bowl. Gradually add yeast mixture, beating at low speed of an electric mixer until blended. Add eggs, one at a time, beating at medium speed until just blended after each addition. Add lemon rind. Beat at high speed for 2 minutes. Add remaining 3 1/2 cup flour, stirring until dough pulls away from sides of bowl (dough will be soft). Cover bowl loosely with plastic wrap and chill dough at least 4 hours, up to 8 hours. Combine 1 cup chopped pecans, 1 cup sugar and cinnamon and set aside. Grease 8 (6x3x2 inch) loaf pans. Set prepared pans aside. Turn dough out onto a well-floured surface. Divide dough in half. Prepare one portion of dough at a time, keeping remaining portion of dough wrapped and chilled until ready to use. Roll first half of dough into a 20x10" rectangle. Brush with 1/3 cup melted butter. Sprinkle with half of pecan mixture. Roll up dough jellyroll fashion, starting at long side. Press seam to seal. Cut roll into 4 equal pieces. Press ends of each loaf together to seal in filling. Place loaves in prepared pans, seam sides down. Repeat procedure with remaining half of dough, 1/3 cup melted butter, and remaining half of pecan mixture. Brush loaves with remaining 1/3 cup of melted butter. Cover loosely and let rise in warm place (85ºF), free from drafts, 45 minutes or until doubled in bulk. Preheat oven to 375ºF. Arrange pans on center rack of oven with at least 1 inch of space between pans. Bake, uncovered, for 15 minutes. Cover with foil and bake an additional 10-15 minutes or until loaves are lightly browned and sound hollow when tapped. Remove from pans and let cool on wire racks. Combine powdered sugar, brandy and 2 teaspoons milk, stirring until smooth. Drizzle mixture over loaves in a thick zig-zag pattern. Sprinkle 1 tablespoon chopped pecans in a line down center of each loaf. Makes 8 loaves.
Note: It's a very good gift idea for Thanksgiving.

Buttermilk Biscuits
Submitted by: Barbiel
2 cups cake flour or all-purpose flour
1 1/2 teaspoons baking powder
1/8 teaspoon baking soda
1/2 teaspoon salt + 2 tablespoons sugar
1/4 cup shortening
1/3 cup heavy cream
1/3 cup milk
1 cup buttermilk
1 cup or more flour, for rolling
2 tablespoons melted butter
Preheat oven to 425°F. Butter an 8 or 9-inch cake pan. Place the dry ingredients in a mixing bowl and with a paddle attachment mix in the shortening until pea sized pieces remain. With a wooden spoon stir in the cream, milk and buttermilk and let sit 2 minutes. The dough should be very wet and look like cottage cheese. Place the 1 cup of flour on a sheet pan with a wall and flour your hands. Using a small or medium ice cream scoop, dip into the batter and place scoops of batter onto the flour until the pan is full. Carefully toss the scoops of batter in the flour. Carefully lift the coated pieces of batter out and place around the edge of the buttered cake pan, packing them tightly, then place some in the center of the pan. Bake in the center of the oven for 15 to 20 minutes. As you take them from the oven brush them with melted butter and serve them hot with butter and jam. Yield: 10 servings.

Title
Submitted by:
Ingredients
Ingredients
Instructions

To submit your favorite recipes to be included in the Garden of Friendship Recipe Book, please email them to Barbiel
Background graphics made especially for the Recipes Committee of the Garden of Friendship by Valatine