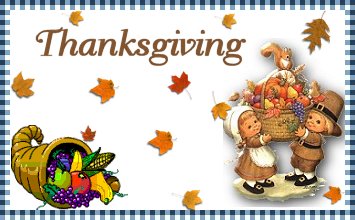 Russian Stuffed Pumpkin
Submitted by: Vadi
4 lb pumpkin
1 1/2 cups long-grain rice
8 tablespoons (1 stick) unsalted butter, melted
2 large Tart cooking apples (like Granny Smith), peeled, cored and diced
1 tablespoon sugar or more to taste
1/2 cup golden raisins
1/2 cup dried sour cherries (available in specialty food stores)
3/4 teaspoon ground cinnamon
salt to taste
1/4 cup hot water
Cut the stem end of the pumpkin as if you were about to carve a jack o'lantern. Set aside "lid". Remove insides of pumpkin and discard (or save to roast and munch on). Using a grapefruit knife or melon baller, scoop out the flesh of the pumpkin as much as you can without piercing the skin. Chop flesh and set aside. In large saucepan, bring 3 qts of salted water to boil and dump in the rice. Cook over high heat, covered until still a bit hard to the bite...about 15 minutes. Drain well. Preheat oven to 325°F. In large bowl, combine, pumpkin, partially cooked rice, raisins, dried sour cherries and melted butter. Season with sugar, salt and cinamon. Spoon stuffing loosely into pumpkin, sprinkle with the hot water and put "lid on tightly. Place on baking sheet and bake till pumpkin is tender to a point of a knife...about 2 hrs. Cut into wedges and serve. Yield: 8 servings.
Note: This spectacular stuffed pumpkin can be the centerpiece of your Thanksgiving table. Pumpkin is stuffed with rice, apples, raisins and sour cherries, then baked.

Diabetic Thanksgiving Cheesecake
Submitted by: Vadi
1 (3oz) box any flavor sugar-free gelatin
8 oz light Cream cheese
1 package D-Zerta topping, whipped as package directs
2 cups Graham cracker crumbs
22 packages Sweet n`Low
7 tablespoons margarine, from sticks
Dissolve gelatin in 1 cup warm water. Set aside to cool. Mix together 6 packages Sweet n' Low and Graham cracker crumbs. Add melted margarine. Press 2 cups of crumb mixture firmly into 9 x 13 pan. Reserve rest for top. Cream 16 packages Sweet n' Low with Cream cheese. Stir in prepared whipped topping. Pour mixture over crust and sprinkle with remaining cracker crumbs. Chill 3-4 hours before serving. Also freezes well. Makes 36 squares (37 calories per square).

Cherokee Yam Cakes
Submitted by: Merribuck
1 cup mashed yams or sweet potatoes
2 cups sifted flour
1 1/2 teaspoons sugar
1 1/2 teaspoons salt
2 1/2 teaspoons baking powder
1/2 cup salad oil
1/2 cup milk
Sift flour, baking soda, sugar and salt into a bowl. Pour oil and milk into a measuring cup but do not stir. Add to yams and blend well. Add to flour mixture and mix lightly with fork until mixture holds together. Turn dough out onto a floured board and knead gently until smooth (about 12 kneading strokes). Roll dough about 1/4" thick and cut into rounds with floured biscuit cutter. Place rounds on a baking sheet, and bake at 425º for 10-20 minutes. Serve hot, or split when cold and toast. Makes 18 "3 inch" cakes.

To submit your favorite recipes to be included in the Garden of Friendship Recipe Book, please email them to Barbiel
Background graphics made especially for the Recipes Committee of the Garden of Friendship by Valatine