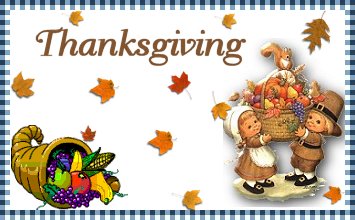 Furmenty
(A wheat pudding on the order of an Indian Pudding)
Submitted by: Ugglemor
(Recipe submitted by Plimoth Plantation, as published in "The Thanksgiving Primer"- guide to information on the "First Thanksgiving" and Pilgrim recipes)
1 cup cracked wheat
1/8 teaspoon ground mace
1 quart milk
1/2 teaspoon ground cinnamon
3/4 cup milk
1/4 cup brown sugar
1/2 cup heavy cream
2 egg yolks
1/2 teaspoon salt
additional brown sugar
In a large pot, bring the water to a boil and add the wheat. Lower heat to simmer, cover, and continue to cook for 1/2 hour, or until, soft. Drain off all the water and add the milk, cream, salt, mace, cinnamon and brown sugar. Continue to simmer, stirring occasionally, until most of the liquid is absorbed (20 to 30 minutes). In a small bowl, beat the egg yolks and slowly stir 1/2 cup of the wheat mixture into the yolks. Then stir the yolk mixture into the pot and continue cooking for another 5 minutes, stirring frequently. Serve sprinkled with brown sugar.

Cinnamon Applesauce
Submitted by: AngelBreath
12 - 16 medium apples fresh from the tree
(or 5 lbs or a quart basket, any flavour)
2 teaspoons cinnamon
1/4 - 1/2 cup sugar or 6 Sweet n' Low
(not sugar twin etc. as they contain aspartine)
cold water
Wash, peel and core the apples then cut them into bite size pieces. Fill the pot you are cooking them in with all the apples then add enough water to come up about 1/3 of the height of the apples in the pot. Cook without a lid on medium heat for about half an hour. Turn the heat down to simmer and place a lid on top. Check the water level - you may have to add a bit to the bottom however do not add 1/3 of the apple height again or you will have runny applesauce - just add about an inch of water to the bottom. Continue to cook on low heat until the apples are turning mushy. Add in cinnamonm - stir and cook for another 5 minutes. Remove from heat and mash with a potato masher. Add either Sweet n' Low or sugar to taste. This is approximately either 1/2 cup of sugar or about 6 packets of Sweet n' Low. I recommend adding a bit of sugar and not all Sweet n' Low or the mixture tastes odd (about two teaspoons of sugar with the Sweet n' Low). Be sure to sample after thoroughly mashing and mixing to see if you like the taste. You can always add more sugar or cinnamon so its best to guess low to start with. This dish can be served hot or cold depending on your taste preferences.

Moist Pumpkin Cake
Submitted by: Praying Bear
2 cups sugar
1 cup oil
4 eggs
3 cups flour
2 teaspoons baking powder
2 teaspoons baking soda
2 teaspoons cinnamon
1/2 teaspoon nutmeg
1/4 teaspoon cloves
1/2 teaspoon ginger
1 teaspoon salt
1 can pumpkin pie filling
6 ounces mini Choc Chips
1/2 cup chopped nuts (optional)
1 cup dried cranberries or cherries
Mix everything together in order given. batter will be thick. Bake in a Bundt cake pan. Bake at 350°F for 65 to 70 minutes for Bundt pan. A wooden pick or cake tester inserted in center should come out clean. Let stand wrapped overnight before cutting.
Note: This is a favorite of my family. I usually make this cake at Thanksgiving or Christmas.

To submit your favorite recipes to be included in the Garden of Friendship Recipe Book, please email them to Barbiel
Background graphics made especially for the Recipes Committee of the Garden of Friendship by Valatine