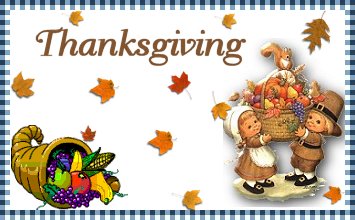 Cranberry-Orange Jello Salad
Submitted by: Praying Bear
1 small box cherry jello
1 small box orange jello
3 cups boiling water
1 cup applesauce
1 can whole cranberry sauce
grated zest of a whole large orange
1/2 cup chopped walnuts
Melt cranberry sauce in a heavy saucepan on low heat. In a large bowl, mix the jello with the boiling water and dissolve. Mix in orange zest, cranberry sauce and applesauce. Place in refrigerator to cool, until jello is just starting to set. Mix in the chopped walnuts. The salad may be poured into a mold at this point, if desired. Allow to set completely before serving.

Crock Pot Apple Butter

Submitted by: Mickey Mom
5 and 1/2 or so of apples, peeled, cored, cooked and ran through a sieve*
4 cups sugar
2-3 teaspoons cinnamon
1/4 teaspoon cloves
1/4 teaspoon nutmeg
14 teaspoon salt
*(sometimes after apples are cooked instead of running through a sieve I mash them down with the potato masher or you could use your hand held electric beaters)
Place all this stuff in a crock pot. Cover and cook on high for 1 hour. Reduce heat to low..stir occasionally..12-18 hours until thick and dark brown. Uncover and cook another hour. Ladle into hot sterilized jars, seal and process in hot water bath for 10 minutes.
Note: Delicious on warm home made bread or rolls, toast and waffles...And to make a peanut butter sandwich with this is heavenly. Enjoy~~

Blackberries and Blueberries Cobbler
Submitted by: Mickey Mom
1 and 1/2 cups sugar (divided)
1 cup flour
1 teaspoon baking powder
1/4 teaspoon salt
1/4 teaspoon cinnamon
1/4 teaspoon nutmeg
2 beaten eggs
2 tablespoons milk
2 tablespoons vegetable oil
4 cups of fresh or frozen blackberries and blue berries
3/4 cup water
1 teaspoon grated orange peel (for zest)
Mix flour, 3/4 cup of the sugar, baking powder, salt, cinnamon and nutmeg. Whisk eggs, milk and oil together and add into flour mixture just until moistened. Spread this batter evenly in the bottom of your greased crock pot. In a pan, mix berries, water, remaining sugar and the grated orange. Bring to a boil and then immediately pour over the batter. Cover and cook on high for 2 to 2 and 1/2 hours or until a toothpick stuck in the middle comes out clean. Turn off the crock pot, uncover and let stand for about 30 minutes or so before serving. This recipe yields about 6 serving, depending on how hungry your family is...
Note: Ice cream or whipped cream may be used as a topping. I mix blackberries and bueberries I have frozen previously.

To submit your favorite recipes to be included in the Garden of Friendship Recipe Book, please email them to Barbiel
Background graphics made especially for the Recipes Committee of the Garden of Friendship by Valatine