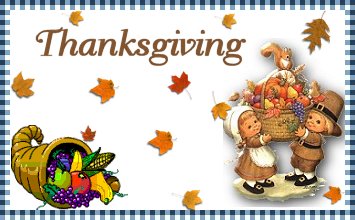 Hummingbird Cake
Submitted by: GrannyGrace
3 cups all purpose flour
2 cups sugar
1 teaspoon. baking soda
1 teaspoon salt
1 teaspoon ground cinnamon
3 eggs, beaten
1 cup vegetable oil
1 1/2 teaspoons Vanilla
1- 8oz. can crushed pineapple, undrained
1 cup chopped pecans
2 cups chopped bananas (about 4 medium)
Combine first 5 ingredients in a large mixing bowl. Add eggs and oil and stir until dry ingredients are moist. Do not beat! Stir in Vanilla, pineapple, pecans and bananas. Spoon batter into 3 greased and floured 9" cake pans and bake at 350°F for 25-30 minutes or until wooden pick inserted in middle comes out clean. Cool in pans for 10 minutes. Remove from pans and cool completely before serving.

Lime Coconut Bars
Submitted by: De S
1 roll sugar cookie
1/3 cup flour
1 cup toasted coconut
Topping (recipe below)
Crust: Heat oven to 350°F. Line 13x9 pan with foil then spray foil with PAM. Knead cookie dough with 1/3 cup flour and coconut. Press evenly in pan. Bake 15 minutes.
Topping:
2 cups sugar
5 large eggs
1/2 cup lime juice
1 tablespoon each of lemon and lime zest
1/3 cup flour
optional: 3 drops green food color
Topping: Whisk sugar, eggs, lime juice, zests, 1/3 cup flour until smooth. Stir in food color if desired. Pour into hot crust. Bake 20 minutes. Cool. Carefully lift ends of foil and place on cutting board to slice up. Dust with confectioners' sugar is desired.

Dreamy White Chocolate Chip Cookies
Submitted by: De S
2 1/2 cups all purpose flour
3/4 teaspoon baking soda
1/2 teaspoon salt
1 cup butter
1/2 cup granulated sugar
1/2 cup packed brown sugar
1 egg
3 teaspoons grated orange peel
2 cups white chocolate chips
InstructionsCombine flour, bakind soda and salt in small bowl. In large bowl, beat butter, sugars until creamy. Beat in egg and orange peel. Gradually beat in flour mixture. Stir in chips. Drop dough by rounded tablespoon onto ungreased baking sheets. Bake in preheated oven 350°F for 10-12 minutes or until light golden brown.

To submit your favorite recipes to be included in the Garden of Friendship Recipe Book, please email them to Barbiel
Background graphics made especially for the Recipes Committee of the Garden of Friendship by Valatine