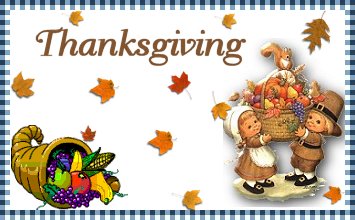 Fall Harvest Spice Cake
Submitted by: Barbiel
1 package (18-1/4 ounces) spice or carrot cake mix
1 cup water,
3 eggs,
1/3 cup vegetable oil,
1/3 cup apple butter Maple Buttercream Frosting (recipe follows)
2 cups coarsely chopped walnuts,
1/4 cup semisweet chocolate chips,
melted 1/4 cup chopped almonds,
2 tablespoons chopped dried apricots,
2 tablespoons chopped dried cranberries (if dried cranberries are unavailable, use additional chopped dried apricots and raisins),
2 tablespoons raisins.
Preheat oven to 375°F. Grease and flour two 9-inch round baking pans. Combine cake mix, water, eggs, oil and apple butter in medium bowl. Beat at low speed of electric mixer until blended; beat at medium speed 2 minutes. Pour batter into prepared pans.Bake 35 to 40 minutes or until toothpick inserted into center comes out clean. Let cool in pans on wire rack 10 minutes. Remove to racks; cool completely.Prepare Maple Buttercream Frosting. Place 1 cake layer on serving plate; frost top with Maple Buttercream Frosting. Top with second cake layer; frost top and sides with frosting. Press walnuts onto side of cake. Pipe chocolate onto cake for tree trunk. Combine almonds, apricots, cranberries and raisins. Sprinkle above and below trunk to make leaves. Makes 12 servings.
Piping Chocolate: Place chocolate chips in a resealable plastic sandwich bag. Close bag tightly. Microwave on HIGH about 45 seconds; knead chocolate until it is melted. Repeat if necessary, microwaving 30 seconds at a time. Twist the top of the bag tightly against the chocolate. Snip a tiny tip (about 1/8 inch) off one corner of the bag. Hold the top of the bag tightly and pipe the chocolate through the opening.
Maple Buttercream Frosting (makes about 3 cups): 4 tablespoons butter or margarine, softened, 1/4 cup maple or pancake syrup, 3 cups powdered sugar.
In small bowl, beat butter and syrup until blended. Gradually beat in powdered sugar until smooth.

Butterscotch Pie
Submitted by: Lady Nickitta

1+1/2 cup brown sugar
1 tablespoon butter
milk to moisten

3 egg yolks
1+1/2 cup milk
1+1/2 tablespoon flour

Cook to just boiling, then add...the eggs, milk and flour. Cook until thick and you may have to strain for lumps. Pour into pre-baked shell and chill.

Carrot Cake
Submitted by: Lady Nickitta

2 cup sugar
1+1/2 cup oil
3 eggs
2+1/2 cup flour
1 teaspoon soda
1 teaspoon vanilla

1 teaspoon cinnamon
1/2 teaspoon salt
1 cup drained crushed pineapple
2 cup grated carrots
1 cup chopped walnuts

Cream sugar and oil; mix in eggs, flour, soda, salt, vanilla, and cinnamon. Beat until well blended ( by hand ). Fold in pineapple, carrots, and nuts. Put in a greased 9 x 13 inch pan. Bake 35 to 40 minutes at 350 degrees

.

To submit your favorite recipes to be included in the Garden of Friendship Recipe Book, please email them to Barbiel
Background graphics made especially for the Recipes Committee of the Garden of Friendship by Valatine