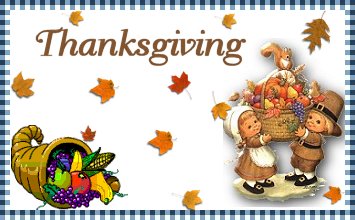 Jamie's Traditional Thanksgiving Cheesecake
Submitted by: Jamie

1/4 cup butter, melted
1-1/4 cups crushed graham crackers
4 (8 ounce) packages cream cheese, softened
1 (14-ounce) can Sweetened Condensed Milk (not evaporated milk)
4 eggs

1 tablespoon vanilla extract
1/3 cup unsifted flour
1 can raspberry pie filling
1 package (12 ounces) semi-sweet chocolate chips
1/4 cup milk

Pre-heat oven to 300° degrees. Prepare Crumb Crust: Stir together butter and crushed graham crackers. Press onto bottom and up the sides of a 9-inch spring form pan. Cheesecake: In a large mixer bowl, beat cheese until fluffy. gradually beat in sweetened condensed milk until smooth. Beat in eggs and vanilla then flour. Pour mixture into the prepared spring form pan. Bake 50 to 60 minutes or until center is set. Cool. Chill. Refrigerate leftovers. Toppings: Place the chocolate chips into a microwave-safe container. Add the milk. Microwave on High 2 minutes at a time, stopping to stir, until chocolate is melted and mixed with the milk. Serve warm. Serve the raspberry pie filling in one bowl and the chocolate sauce in another along with the cheesecake. Let your guests choose their topping combination: raspberry only, raspberry and chocolate, chocolate only, or plain vanilla cheesecake.

Pumpkin Cake
Submitted by: Jamie

1 (18.5-ounce) package yellow cake mix
3/4 cup white sugar
1/2 cup vegetable oil
1 cup pumpkin

1/4 cup water
1 teaspoon ground cinnamon
4 eggs

Preheat oven to 350° F (175° C). Lightly grease a 9 x 13-inch baking pan, or two 9-inch cake pans. In a large bowl, mix together the yellow cake mix, sugar, vegetable oil, pumpkin, water, cinnamon and eggs. Beat until well blended. Transfer to the baking dish or cake pans. Bake in the preheated oven 45 minutes. Makes 1 - 9 x 13-inch cake.

Pumpkin Roll with Cream Cheese
Submitted by: Jamie

3 eggs, beaten
1 cup white sugar
1/2 teaspoon ground cinnamon
2/3 cup pumpkin puree
1 teaspoon baking soda

3/4 cup all-purpose flour
2 tablespoons butter, softened
8 ounces cream cheese
1 cup confectioners' sugar
1/4 teaspoon vanilla extract

Preheat oven to 375°F (190°C). Butter or grease one 15 x 10-inch cookie sheet. In a mixing bowl, blend together the eggs, sugar and pumpkin. In a separate bowl, mix together flour and baking powder. Add to pumpkin mixture and blend until smooth. Spread evenly over cookie sheet and bake for 15 to 25 minutes. Remove from oven and allow to cool enough to handle. Remove cake from pan and place on tea towel (cotton, not terry cloth). Roll up the cake by rolling a towel inside cake and place seam side down to cool. Prepare the frosting by blending together the butter, cream cheese, confectioners sugar and vanilla. When cake is completely cooled, unroll and spread with cream cheese filling and roll up again without towel. Wrap with plastic wrap and refrigerate until ready to serve. Sprinkle top with confectioners sugar and slice into 8 to 10 servings. Makes 8 to 10 servings.

To submit your favorite recipes to be included in the Garden of Friendship Recipe Book, please email them to Barbiel
Background graphics made especially for the Recipes Committee of the Garden of Friendship by Valatine