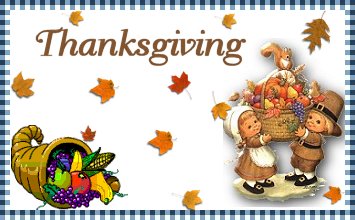 Sweet Potatoes with Marshmellow
Submitted by: Becky
4 cups sweet potatoes, peeled and cubed
2 cups white sugar
4 eggs, beaten
3/4 cup margarine, melted
1 cup evaporated milk
1 teaspoon ground nutmeg
1 teaspoon ground cinnamon
2 cups miniature marshmallows
1 cup flaked coconut
Topping
1 1/2 cups crushed cornflakes cereal
1/2 cup packed brown sugar
1 cup chopped pecans
3/4 cup margarine, melted
Preheat oven to 400 degrees F (200 degrees C). Prepare a 9x13 inch baking dish with butter. In a large bowl, mash the sweet potatoes. Mix together with sugar, eggs, 3/4 cup margarine, evaporated milk, nutmeg, cinnamon, marshmallows and coconut. Scoop the mixture into the baking dish. Bake 20 minutes in the preheated oven, or until sweet potatoes are tender. In a small bowl, mix the crushed cornflakes, brown sugar, pecans and remaining 3/4 cup margarine. Spread the topping over the baked casserole. Return the casserole to the 400 degrees F (200 degrees C) oven and bake an additional 10 minutes.

Cranberries with Brandy
Submitted by: Becky
4 cups fresh cranberries
2 cups white sugar
1/3 cup brandy
Preheat oven to 300 degrees F (150 degrees C). In a baking dish, mix the cranberries and sugar. Bake 1 hour in the preheated oven, stirring often. Mix in the brandy to serve.

Pumpkin Pie Squares
Submitted by: Merribuck
Filling:
2 cup pumpkin
1 can (13 ounce) evaporated milk
2 eggs beaten
3/4 cup sugar
1/2 teaspoon salt
1 teaspoon cinnamon
1/4 teaspoon ginger
Crust:
1 cup flour
1/2 cup oats
1/2 cup brown sugar
1/2 cup oil
Topping:
1/2 cup pecans
1/2 cup brown sugar
2 tablespoon butter or margarine
Mix crust until crumbly and press into pan. Bake for 15 minutes. Combine all filling ingredients and beat well. Then pour onto hot crust. Return to oven and bake for 20 more minutes. Add topping and then bake 15 minutes longer. Note: Bake this recipe at 350~ using a 13 inch by 9 inch pan.

To submit your favorite recipes to be included in the Garden of Friendship Recipe Book, please email them to Barbiel
Background graphics made especially for the Recipes Committee of the Garden of Friendship by Valatine