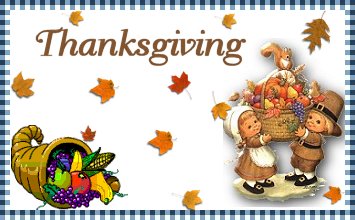 Hope Taft's Carrot Cake
Submitted by: Merribuck
2 cups all purpose flour
2 cups sugar
2 teaspoons baking soda
2 teaspoons salt
2 teaspoons cinnamon
4 eggs
1 cup cooking oil
4 cup grated carrots (10-12 medium)
1/2 cup chopped pecans (optional)
1 recipe cream cheese frosting (bellow)
Thoroughly stir together flour, sugar, soda, salt and cinnamon. In large mixing bowl, beat eggs until frothy then slowly beat in oil. Gradually add flour mixture, beating until smooth. Mix in carrots and nuts. Pour into three greased and floured 8 inch cake pans. Bake in a 350 degree oven for 25-30 minutes or until done. Cool in pans 10 minutes then remove cakes from pans and cool completely on racks. Fill and frost with cream cheese frosting. Decorate top with pecans if desired.
Cream Cheese Frosting
4 tablespoons softened butter or margarine
2 3 ounce packages softened cream cheese
4 1/3 cups powdered sugar
2 teaspoons vanilla
In a small bowl, blend softened butter and cream cheese. Gradually add powedered sugar, beating until smooth and creamy. Stir in the 2 teaspoons vanilla or 1 teaspoon each vanilla and maple flavoring.

Candied Sweet Potatoes
Submitted by: Betty G
6 medium-size sweet potatoes, cooked and sliced
Pan spray
Salt
1/4 cup margarine
1/3 cup maple syrup
1/4 cup brown sugar
1/4 teaspoon cinnamon (optional)
1 teaspoon orange juice
Arrange cooked sweet potato slices in sprayed baking dish. Sprinkle lightly with salt. Melt margarine in saucepan over low heat. Add syrup, sugar, cinnamon, and orange juice. Simmer, stirring frequently, until slightly thickened. Pour sauce over sweet potatoes. Bake at 375 F for 20 minutes, basting frequently.
Note: Some people add cut-up marshmallows to this dish.
Can be served topped with whipped topping of your choice.

Holiday Magic Yams
Submitted by: Wolfmama
1 16 ounces can peaches
1 tablespoon cornstarch
2/3 cup brown sugar
1 8 ounces whole cranberry sauce
1/2 teaspoon butter
1/2 teaspoon cinnamon
2 17 ounce can yams, drained

Drain peaches and reserve juice. Put cornstarch in 1/4 cup of peach juice and set aside. Heat reserved peach juice and sugar, cranberry sauce, cinnamon, and butter; when butter is melted add cornstarch, mix and cook, stir over medium until it thickens - put yams in dish, put peaches around yams. Bake at 350°F for 20 minutes. Serves 8-10.

To submit your favorite recipes to be included in the Garden of Friendship Recipe Book, please email them to Barbiel
Background graphics made especially for the Recipes Committee of the Garden of Friendship by Valatine