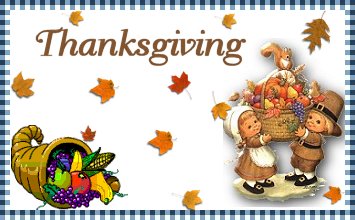 Sweet Potato Crescent Rolls


Submitted by: PrayingBear
1 package active dry yeast
1 1/2 cups warm water (105°-115°)
1/3 cup sugar
1 1/4 teaspoons salt
2/3 cup Crisco
2 eggs
1 cup lukewarm mashed sweet potato
1 1/2 cups raisins
7 1/2 cups all purpose or unbleached flour
butter or margarine, softened
Dissolve yeast in warm water in large bowl. Stir in remaining ingredients using only 3 cups flour. Beat thoroughly. Stir in enough of remaining flour to make dough easy to handle. Turn dough onto lightly floured surface and knead until smooth and elastic (about 5 minutes). Place in greased bowl and turn greased side up. Cover and let rise in warm place until doubled (about 1 hour). At this point, dough may be covered tightly and refrigerated up to 8 hours for convenience. Punch down and divide in 4 parts. Roll each into 12" circle and spread with butter. Cut each circle into 16 wedges. Roll up each wedge starting from rounded end. Place rolls with "points" underneath on greased sheet, 1 1/2 inches apart. Curve lightly to form crescent and brush with butter. Cover and let rise until light (1 hour). Preheat oven to 400°F and bake until golden brown(15-20 minutes). Makes 64 rolls.
Note: Freezes well.

Orange Date Squares
Submitted by: Lady Lynda
1 cup dates, chopped
2/3 cup dark brown sugar
1/2 cup water
1/2 cup butter
6-oz. semi-sweet chocolate chips
2 eggs, beaten
1/3 cup orange juice
1/3 cup milk
1 teaspoon baking soda
1 and 1/4 cups all-purpose flour
1/2 teaspoon salt
2/3 cup walnuts, chopped
Place dates, brown sugar, water and butter in a saucepan and simmer until dates are soft. Remove from heat and add chocolate chips. Add eggs, orange juice and milk and stir. Combine baking soda, flour, salt and walnuts and fold into date mixture. Pour into a greased 13 x 9-inch baking pan and bake for 30 minutes at 350°F. Allow to cool and prepare Glaze and drizzle over bars. Cut into squares and serve.
Glaze:
3 cups confectioner's sugar
1 tablespoon. grated orange zest
1/3 cup milk
Combine ingredients and mix well.

Cherry-Coconut-Cheese Coffee Cake
Submitted by: Barbiel
2-1/2 cups all-purpose flour
3/4 cup sugar
1/2 teaspoon baking powder
1/2 teaspoon baking soda
2 packages (3 ounces each) Cream cheese, softened, divided
3/4 cup milk
2 tablespoons vegetable oil
2 eggs, divided
1 teaspoon vanilla
1/2 cup flaked coconut
3/4 cup cherry preserves
2 tablespoons margarine or butter
Preheat oven to 350°F. Grease and flour 9-inch springform pan. Combine flour and sugar in large bowl. Reserve 1/2 cup flour mixture; set aside. Stir baking powder and baking soda into remaining flour mixture. Cut in 1 package cream cheese with pastry blender or 2 knives until mixture resembles coarse crumbs; set aside. Combine milk, oil and 1 egg in medium bowl. Add to cream cheese mixture; stir just until moistened. Spread batter on bottom and 1 inch up side of prepared pan. Combine remaining package cream cheese, remaining egg and vanilla in small bowl; stir until smooth. Pour over batter, spreading to within 1 inch of edge. Sprinkle coconut over cream cheese mixture. Spoon preserves evenly over coconut. Cut margarine into reserved flour mixture with pastry blender or 2 knives until mixture resembles coarse crumbs. Sprinkle over preserves. Bake 55 to 60 minutes or until brown and toothpick inserted into crust comes out clean. Cool in pan on wire rack 15 minutes. Remove side of pan; serve warm. Makes 10 servings.

To submit your favorite recipes to be included in the Garden of Friendship Recipe Book, please email them to Barbiel
Background graphics made especially for the Recipes Committee of the Garden of Friendship by Valatine