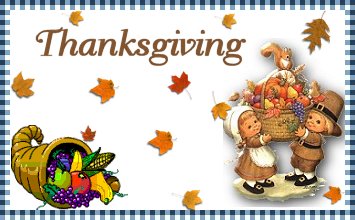 Overstuffed Pumpkin with Cornbread, Apples and Turkey Sausage with Sauvignon Blanc
Submitted by: Barbiel
1 pumpkin
1/4 cup melted butter
salt and pepper to taste
2 tablespoons Olive oil
1 onion, chopped
2 celery ribs, chopped
3 garlic cloves, minced
1 teaspoon celery seed
1 teaspoon fennel seed
1/4 cup chopped fresh parsley, divided
1/4 cup chopped fresh sage, divided
salt to taste
pepper to taste
2 Granny Smith apples, peeled and cubed
2 pounds ground turkey sausage
3/4 cup Sauvignon Blanc wine
1 cup heavy cream
1 (16-ounce) package cornbread stuffing
2 eggs, beaten
1 1/2 cups chicken broth
Cut off the lid of the pumpkin and set it aside. Pull out the seeds and strings from inside the pumpkin. Brush the inside flesh with melted butter, season with salt and pepper. Place pumpkin on a roasting pan and bake in a preheated 350°F oven for 15 minutes. In a large skillet, heat oil over moderate heat. Add onion, celery, garlic, celery seed, fennel seed and 2 tablespoons each parsley and sage. Cook, stirring often, until fragrant, about 3 minutes. Season with salt and pepper. Add the apples and cook 2 minutes. Add the ground sausage, breaking up the meat with a wooden spoon, and brown until no longer pink, about 10 minutes. Deglaze the pan with wine, cook down 2 minutes to evaporate the alcohol. Stir in the cream, check seasoning. Scrape the sausage mixture into a large bowl and fold in the cornbread. Gradually blend in the eggs and chicken broth, until the stuffing is evenly moistened. Add remaining parsley and sage. Fill the pumpkin with stuffing, return to the oven and bake 20 minutes until the eggs are cooked and the stuffing has a little lift. Serve stuffing in the pumpkin bowl topped with lid. Serve warm.

Turkey and Dressing
Submitted by: GrannyGrace
1/2 lb pork sausage
1/4 teaspoon pepper
1/2 cup chopped onion
1/4 cup margarine or butter melted
1/2 cup celery
8 cups (about 14 oz) unseasoned stuffing cubes
2 cups chopped peeled apples
2 tablespoons finely chopped fresh parsley
2/3 cup raisins
2 cups chicken broth
2 teaspoons poultry seasoning
1 whole turkey (10lb to 12lb )
1 teaspoon salt
Heat oven to 325°F. In small skillet brown pork sausage with onion and celery. Do not drain. In large bowl combine stuffing cubes, parsley, poultry seasoning, salt, pepper and margarine, mix well. Add apples, raisins, broth and sausage mixture drippings. Mix well. Remove neck and giblets from turkey. Rinse inside turkey and out with cold water. Pat dry with paper towels. Spoon stuffing loosely into neck and body cavities of turkey (do not pack tightly). Set aside remaining stuffing. Turn wings back and tuck tips over shoulder joints. Refasten drumsticks with metal piece or tuck under skin at tail. Fasten neck skin to back with skewers. Place stuffed turkey, breast side up, in roasting pan. Insert meat thermometer so bulb reaches thickest part of thigh but not rest on bone. Tent foil loosely over turkey. Bake at 325°F for 3 1/2 to 4 1/2 hours or until meat thermometer registers 180°F and leg joint moves easily, removing foil during last 30 to 60 minutes of baking. Baste with pan juices several times during baking. While Turkey is baking mix remaining stuffing with additional chicken broth or water to moisten. spoon into slow cooker. Cover. Cook on high for 30 minutes. Reduce setting to low, cook until serving time. Mix lightly before serving.

Holiday Stuffed Turkey
Submitted by: Selena
8 tablespoons butter (1 stick)
1 1/2 cups sliced mushrooms
1 cup chopped onion
1/2 teaspoon each dried savory and nutmeg
2 cups chopped broccoli
1 (14 ounce) package herb-seasoned stuffing mix
1 (14 ounce) can chicken broth
1 cup cooked wild rice
1 (14 to 16 pound) turkey packets removed
Melt butter in a 4-quart saucepan over medium high heat. Add mushrooms,onion,savory and nutmeg. Saute until vegetables are tender, about 3 minutes remove from heat. Add broccoli, stuffing mix, broth and wild rice and mix well. Preheat oven to 325°F. Fill cavities of the turkey loosely with stuffing, reserving remaining stuffing. Place turkey, breast side up on a rack in an roasting pan. Spoon the reserved stuffing into an 8X8 baking pan chill covered until time to bake.Roast the turkey basting occasionally with pan drippings, until instant read thermometer inserted into the inner thigh and in stuffing reads 180* F, about 4 hours. Place the uncovered reserved stuffing in the oven during the last 40 minutes of turkey baking time. Serves 20.
Recipe Source: Grandma's Kitchen - From My Recipe Cards.

To submit your favorite recipes to be included in the Garden of Friendship Recipe Book, please email them to Barbiel
Background graphics made especially for the Recipes Committee of the Garden of Friendship by Valatine