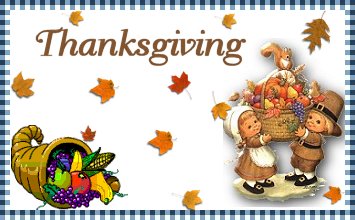 Spicy Turkey Enchilada Casserole
Submitted by: Merribuck
3 cups left over turkey
1 can cream chicken soup
1 can cream mushroom soup
1 can extra hot Rotel* (can use regular if you don't like things hot!)
1 cup milk
1/2 cup chicken broth
1 pound grated marbled cheddar cheese
1 bell pepper
1 medium onion
1 tablespoon chili powder
1 teaspoon garlic powder
2 tablespoon butter or margarine
8 corn tortillas
Chop and sauté onion and bell pepper in butter. Add soups, rotel, milk, broth, chili powder, garlic powder, and chicken and simmer 5 minutes. Place layer of tortillas in casserole dish then top with half of mixture; cover with half of the cheese. Place second layer of tortillas and cover with remaining mixture and top with the rest of the cheese. Bake in 350° oven for 20-25 minutes. Serve with tortilla chips (to help with the heat) and salad.
Note: if you do not have Rotel brand diced tomatoes, and brand seasoned with Mexican seasonings or your choice will do.

Pecan Stuffing
Submitted by: Betty G
Heart and liver from the turkey
2 cups fresh breadcrumbs
1/2 cup finely chopped pecans
1 hardboiled egg, chopped
Pinch of each of grated nutmeg, ground mace, and thyme
1 tablespoon chopped parsley
Pinch of celery salt
3 tablespoons butter
3/4 cup finely chopped mushrooms
1 small onion, chopped
2 tablespoons dry sherry
Salt and pepper
Put the heart and liver into a saucepan, and cover with water. Bring to a boil and simmer for 10 minutes. Chop the organ meat finely and set aside to cool. Place the meat in a bowl and stir in the breadcrumbs, nuts, egg, spices, parsley and celery salt. Melt the butter in a saucepan, add the mushrooms and onion, and cook over a moderate heat, stirring frequently for about 5 minutes or until softened. Stir this into the meat mixture, add the sherry, and season to taste.
Notes: Preparation time: 5 minutes; cooking time: 15-20 minutes

Turkey with Cramberry Sauce


Submitted by: Merribuck
Brine:
1 cup kosher salt
1/2 cup light brown sugar
1 gallon vegetable stock
1 tablespoon black peppercorns
1/2 tablespoon allspice berries
1/2 tablespoon candied ginger
1 gallon iced water
Aromatics:
1 red apple, sliced
1/2 onion, sliced
1 cinnamon stick
1 cup water
4 sprigs rosemary
6 leaves sage
Canola oil
Citrus-Cranberry Sauce:
2 large navel oranges
1 (12-ounce) package fresh cranberries, picked over
3/4 cup sugar
1/4 cup water
1/8 teaspoon ground ginger
1/2 teaspoon fresh lemon juice
1/2 teaspoon fresh lime juice

1 (14 to 16 pound) frozen young turkey
Combine all brine ingredients, except ice water, in a stockpot, and bring to a boil. Stir to dissolve solids, then remove from heat, cool to room temperature, and refrigerate until thoroughly chilled. Early on the day of cooking, (or late the night before) combine the brine and ice water in a clean 5-gallon bucket. Place thawed turkey breast side down in brine, cover, and refrigerate or set in cool area (like a basement) for 6 hours. Turn turkey over once, half way through brining. A few minutes before roasting, heat oven to 500°F. Combine the apple, onion, cinnamon stick, and cup of water in a microwave safe dish and microwave on high for 5 minutes. Remove bird from brine and rinse inside and out with cold water. Discard brine. Place bird on roasting rack inside wide, low pan and pat dry with paper towels. Add steeped aromatics to cavity along with rosemary and sage. Tuck back wings and coat whole bird liberally with canola (or other neutral) oil. Roast on lowest level of the oven at 500°F. for 30 minutes. Remove from oven and cover breast with double layer of aluminum foil, insert probe thermometer into thickest part of the breast and return to oven, reducing temperature to 350°F. Set thermometer alarm (if available) to 161°F. A 14 to 16 pound bird should require a total of 2 to 2 1/2 hours of roasting. Let turkey rest, loosely covered for 15 minutes before carving. Yield: 10 to 12 servings.
Sauce: Remove the peel and pith from oranges with a pairing knife, cut each section into quarters. In a heavy saucepan over medium heat combine oranges, cranberries, sugar, water and ground ginger. Cook for 15 minutes, stirring occasionally. Remove from heat and stir in lemon and lime juice. Cover sauce and chill before serving.
Note: Can be made up to 3 days prior to serving.

To submit your favorite recipes to be included in the Garden of Friendship Recipe Book, please email them to Barbiel
Background graphics made especially for the Recipes Committee of the Garden of Friendship by Valatine