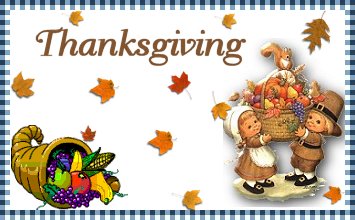 Chicken Garden Saute
Submitted by: Barbiel
4 half boneless chicken breasts, skinned
1 tbsp olive oil
1/2 tsp rosemary, crushed
12 small black ripe pitted olives (optional)
1 can (14 1/2oz) Del Monte Fresh Cut Diced
Tomatoes with Basil, Garlic and Oregano
1 green pepper, cut in thin strips
1 large carrot, cut in 3-inch julienne strips
Brown chicken in oil in skillet. Sprinkle with rosemary: salt and pepper to taste, if desired. Add remaining ingredients; bring to boil. Cover and cook 3 minutes over medium heat. Uncover, cook over medium-high heat 5 minutes or until thickened. Makes 4 servings.

Panfried Turkey Scallops with Roquefort Cheese Sauce
Submitted by: Barbiel
4 large turkey breasts fillet
1/4 lbs Roquefort cheese, grated
1 cup half and half
2 egg yolks
2 tbsp flour
1 tbsp butter
salt and pepper
2 tsp chopped parsley
1 cup cognac

Mix the grated Roquefort cheese and egg yolks with the half and half. Cut turkey breast fillets into small, thin slices; then pound to make thin scallops. Season with salt and pepper, toss in flour, then panfry turkey scallops in butter for about 5-7 minutes - until cooked. Pour cognac in with the turkey, then bring to a quick boil. Remove the turkey scallops, leaving the liquid behind. Add the cheese and egg yolk mixture, mix well and cook *to the rose* until the sauce is thick. Add chopped parsley to the sauce, mix well, then pour over the turkey scallops. Serve with steamed rice or buttered pasta noodles. Makes 4 servings.
Note: You can also use half part cream and half part milk if *half and half* is not avaialble in your grocery.

Brown Rice Pancakes with Smoked Turkey and Cranberry Sauce
Submitted by: Barbiel
2 cups whole wheat flour
1 tbsp baking powder
1 tsp salt
2 cups cooked brown rice, cooled to room temperature
1 cup cooked wild rice, cooled to room temperature
15 oz thinly sliced smoked turkey breast meat
Cranberry Sauce
2 cups whole fresh cranberries, rinsed
1 cup sugar
1/4 tsp salt
1/4 cup dry white wine
3/4 cup water
1 tbsp cornstarch
Combine flour, baking powder and salt in large bowl; stir in rice. Add lemon juice to milk; beat in egg yolks and stir into dry ingredients. Beat egg whites until stiff but not dry. Fold egg whites into batter. Heat a small amount of oil in large skillet; pour in 1/2 cup batter for each pancake. Cook until browned; turn once. Keep warm until served. Yield: 12 pancakes.
Cranberry Sauce Method: Combine cranberries, sugar, salt, wine and water in 2-quart saucepan. Cook over medium heat until boiling. Reduce heat, cover, and simmer 15 minutes. Dissolve cornstarch in 2 tablespoons water; stir into sauce until thickened. Remove from heat; cover and cool about 30 minutes. Do not remove lid during cooling. For each serving, top 2 pancakes with about 2-1/2 ounces smoked turkey breast, thinly sliced or shredded, then with cranberry sauce.

To submit your favorite recipes to be included in the Garden of Friendship Recipe Book, please email them to Barbiel
Background graphics made especially for the Recipes Committee of the Garden of Friendship by Valatine