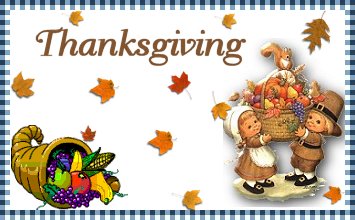 Turkey and Rice Casserole
Submitted by: Lady Lynda
3 cups water
1 1/2 cups uncooked white rice
3 slices bacon
1/2 onion, chopped
2 stalks celery, diced
1 carrot, chopped
1/2 cup peas
1 cup fresh mushrooms, sliced
1/2 cup slivered almonds
1/2 cup raisins
1 Granny Smith apple , peeled, cored and diced
1 cup cooked, chopped turkey meat
1 teaspoon chicken soup base
3 tablespoons soy sauce
1/2 cup chopped parsley
ground black pepper to taste
In a medium saucepan bring water to a boil. Add rice and stir. Reduce heat, cover and simmer for 20 minutes. Place bacon in a large, deep skillet. Cook over medium high heat until evenly brown. Mix the onion, celery, carrot, peas, mushrooms, almonds, raisins and apple into the skillet. Slowly cook and stir over medium heat until tender. Mix in the turkey, chicken soup base, soy sauce, parsley and pepper. Mix in the rice. Serve hot. Makes 6 cups (12 servings).
Note: This dish is a great way to use up leftover turkey. All sorts of goodies - sweet and savory - are tossed together with bacon, turkey and rice to create a wild flavor sensation.

Roast Turkey with Herbal Rub
Submitted by: LisaW
1 13-pound whole turkey fresh or thawed
1 medium onion quartered
1 lemon quartered
1/4 cup vegetable oil
1 teaspoon dried thyme
1 teaspoon dried tarragon
1 tablespoon dried rosemary
1 teaspoon salt
1/2 teaspoon freshly ground black pepper
Preheat oven to 325°F. Remove giblets and neck from turkey and reserve for broth. Rinse turkey with cold running water and pat dry with paper towels. Place onion and lemon quarters in neck and body cavities. In a small bowl, mix oil with herbs, salt and pepper. With your finger tips, gently loosen skin from the breast without pulling off the skin. Place 1 tablespoon of herb mixture under skin; replace skin. Rub cavities and outside of turkey with remaining herb mixture. Secure the neck skin to the back with skewers. Fold wings under back of turkey. Place legs in tucked position. May be prepared to this point, covered and refrigerated for several hours. Place turkey, breast side up, on a rack in a large shallow (no more than 2-1/2 inches) deep roasting pan. Insert an oven-safe thermometer into the thickest part of the thigh, being careful it does not touch the bone. Cover bird with a loose tent of foil. Roast turkey in a preheated 325°F. oven for about 2-1/2 hours. Remove foil and baste bird with pan juices. Continue to roast for about another hour until meat thermometer registers 180°F. in the thigh. Remove turkey from oven and allow to rest for 15-20 minutes before carving. Transfer to a large platter and serve with gravy. Yields: 18 servings at 6 ounces per portion.

Turkey Stew
Submitted by: KatjaGirl
2 cups water
2 potatoes, diced
1 onion, chopped
1 (15 ounce) can peas, drained
1 (15.25 ounce) can whole kernel corn, with liquid
2 (14.5 ounce) cans peeled and diced tomatoes with juice
1 pound ground turkey
4 slices bacon, diced
3 teaspoons salt to taste
3 teaspoons ground black pepper to taste
3 teaspoons garlic salt to taste
1 tablespoon sugar
1 tablespoon all-purpose flour (optional)
Bring water to boil in a saucepan. Add potatoes, and boil until tender (about 15 minutes). Pour the potatoes and the water used to boil them into a large pot. Stir in onion, peas, corn, tomatoes, ground turkey, and bacon. Bring to a boil. Cover, reduce heat to medium-low, and simmer for 2 hours, stirring occasionally. Stir in the salt, pepper, garlic salt and sugar. If stew appears too watery, stir together flour and some of the stew liquid in a small cup, and then stir mixture into the stew. Continue cooking for 1 hour. Makes 6 servings.

To submit your favorite recipes to be included in the Garden of Friendship Recipe Book, please email them to Barbiel
Background graphics made especially for the Recipes Committee of the Garden of Friendship by Valatine