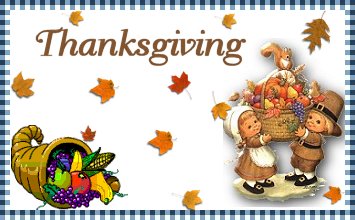 Pumpkin Gnocchi with Fried Leek and Pigeon's Bundle
(Italian Thanksgiving recipe)
Submitted by: Barbiel

Pumpkin Mass:

750 g baked pumpkin

300 g boiled potatoes

50 m mais starch

20 g Parmesan cheese

20 g egg's yolk

salt to taste
pepper to taste

10 g peanut butter

Sauce:

sage and thyme as you desire
100 g pigeon's sauce (ready product)
Pigeon's Bundle:
500 g pigeon

aromatic herbs (any you like)

200 g leeks (cut in very thin julienne)

50 g vegetable brunoise (ready product)

salt and pepper to taste

Steam the potatoes and oven the pumpkin. Pass them with the potato-masher and stretch them on the working table, joining the mais starch and the flour when they are still hot. Flavour with salt and Parmesan cheese. Make the classical gnocchi using the fork. Makes 4 servings.

Pigeon's Bundle: Bone the pigeon, flavour with salt and aromatic herbs, spread with the decorated stuff and roll up with a food film. Steam for 20 minutes at 80°C. Remove the film and roast brown.

Fried Leeks: Cut the leeks in a very thin julienne and put them under very cold water for some hours. Fry them when you will be ready to serve or just some minute before.
Gnocchi: Boil the gnocchi in abundant salted water, drain them and lean them in plate dishes, cover with the fried leeks and with the pigeon's bundle.

Turkey in Chestnut Stuffing
Submitted by: Praying Bear
any roasted turkey recipe (your preference) without sauce
1.5 lbs crusty French baguettes, cut into small bite sized cubes
1 cup dried cherries
1 cup dry White wine
1.5 lbs chestnuts, peeled
2 - 3 cans turkey or chicken stock (or equivalent homemade stock)
1 stick unsalted butter
small dice 3 celery ribs
small dice 6 medium leeks, white and tender green part only, sliced thinly
1 teaspoon ground white pepper
2 tablespoons fresh thyme
4 tablespoons fresh chervil (or flat leaf parsley)
salt to taste
1 egg, beaten
Two days before making, cube bread and spread on baking sheets to stale (You may also put the baking sheets into a very slow oven for a couple hours until bread is dry and crunchy). In a bowl, combine dried cherries with White wine and macerate for at least 1 hour. Cover chestnuts with stock in a saucepan and bring to a boil. Simmer chestnuts until tender. Drain, reserving stock to moisten dressing later. In a stockpot, melt butter over moderate heat until bubbly. Add white pepper and celery and sauté until they begin to soften. Add leaks, thyme, chervil and continue cooking until all are tender, but not browned. Turn heat to high, add the cherries and the wine and cook for 1 - 2 minutes to burn off the alcohol. Add bread and chestnuts and toss evenly. Add reserved stock gradually while mixing until dressing has desired moisture. Salt to taste if necessary. Chill before stuffing turkey. Toss remaining stuffing with beaten egg and spread in a greased baking dish. Bake at 350°F covered loosely with foil while turkey rests after roasting.
Note: Dried cranberries may be substituted for dried cherries.

Olive Garden's Pasta Fagiol
Submitted by: Merribuck
(Recipe courtesy: Top Secret Recipes)
1 pound ground beef (or you can use leftover turkey)
1 small onion, diced (1 cup)
1 large carrot, julienned (1 cup)
3 stalks celery, chopped (1 cup)
2 cloves garlic, minced
2 14.5-ounce cans diced tomatoes
1 15-ounce can red kidney beans (with liquid)
1 15-ounce can great northern beans (with liquid)
1 15-ounce can tomato sauce
1 12-ounce can V-8 juice
1 tablespoon white vinegar
1 1/2 teaspoons salt
1 teaspoon oregano
1 teaspoon basil
1/2 teaspoon pepper
1/2 teaspoon thyme
1/2 pound (1/2 package) Ditali pasta
Brown the ground beef in a large saucepan or pot over medium heat. Drain off most of the fat (skip this step if using left-over turkey. Saute onion, carrot, celery and garlic and then put turkey into the pot). Add onion, carrot, celery and garlic and sauté for 10 minutes. Add remaining ingredients, except pasta, and simmer for 1 hour. About 50 minutes into simmer time, cook the pasta in 1 1/2 to 2 quarts of boiling water over high heat. Cook for 10 minutes or just until pasta is "al dente", or slightly tough. Drain. Add the pasta to the large pot of soup. Simmer for 5-10 minutes and serve. Serves 8.

To submit your favorite recipes to be included in the Garden of Friendship Recipe Book, please email them to Barbiel
Background graphics made especially for the Recipes Committee of the Garden of Friendship by Valatine