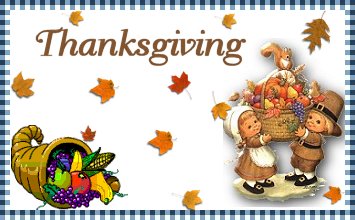 Herb Rubbed Turkey with Pear Stuffing
Submitted by: Lady Seanna
3 tablespoons dried sage leaves
3 tablespoons dried savory leaves
1 1/2 teaspoons whole white or black peppercorns
1 teaspoon celery salt
1 teaspoon paprika
1 10- to 12-pound turkey
cooking oil or Olive oil
1/4 cup all-purpose flour
chicken broth or water
salt and ground black pepper (optional)
autumn fruits, such as pears, crabapples, and lady apples
assorted fresh herbs, such as tricolor sage, sage, or bay laurel (optional)
Pear Stuffing (see recipe below)
In a clean, dry blender, combine sage, savory, peppercorns, celery salt, and paprika. Blend until coarsely ground. Set aside. Rinse inside of turkey and pat dry with paper towels. Lightly spoon Pear Stuffing (see recipe below) into neck and body cavities. Pull neck skin of turkey to back and fasten with a skewer. If a band of skin crosses the tail, tuck the ends of the drumsticks under band. If there is no band, tie drumsticks to the tail using 100-percent-cotton string. Twist wing tips under the back. Place any remaining stuffing in a casserole; cover and chill. Brush turkey with cooking (or Olive) oil. Rub ground herb mixture over entire bird. If desired, loosen skin from breast and rub mixture over meat under breast skin to infuse greater flavor from rub into meat. Place turkey, breast side up, on a rack in a shallow roasting pan. Insert a meat thermometer into the center of one of the inside thigh muscles (the thermometer should not touch the bone). Cover turkey loosely with foil. Roast in a 325°F oven for 2 1/4 hours. Cut the band of skin or string between the drumsticks so the thighs will cook evenly. Continue roasting for 3/4 to 1-1/4 hours more or until thermometer registers 180° F to 185° F and stuffing registers 165°F. Uncover the last 30 minutes of roasting. Remove from oven. Cover and let stand for 15 minutes before carving. Bake any remaining stuffing, covered, the last 45 minutes of turkey roasting. Transfer turkey to a serving platter. Pour pan drippings into a large measuring cup, scraping the browned bits into the cup. Skim and reserve fat from drippings. Pour 1/4 cup of the fat into a medium saucepan. Discard the remaining fat. Stir in flour. Add enough chicken broth to remaining drippings to make 2 cups. Add dripping mixture all at once to flour mixture in saucepan. Cook and stir over medium heat until thickened and bubbly. Cook and stir for 1 minute more. If desired, season to taste with salt and pepper. If desired, garnish serving platter with fall fruits and assorted fresh herbs. Makes 12 to 14 servings.
Pear Stuffing:
Rinse and drain 1/2 cup uncooked wild rice. In a medium saucepan, cook rice in 2 tablespoons butter or margarine over medium heat for 2 minutes. Carefully add two 14-ounce cans chicken broth. Bring to boiling, then reduce heat. Simmer, covered, for 30 minutes. Add 1-1/4 cups Orzo pasta. Return to boiling, then reduce heat. Simmer, covered, for 10 to 12 minutes more. Stir in 2 medium red pears, cored and cut into 1/2-inch cubes, 3/4 cup toasted chopped hazelnuts, 1/2 cup sliced green onion, 1/2 cup golden raisins and 1 tablespoon grated fresh ginger.

Leftovers Shepherd's Pie
Submitted by: Merribuck
1 tablespoon unsalted butter
4 teaspoons Olive oil
1 cup chopped yellow onions
2 carrots, peeled and chopped (about 1 cup)
1/4 teaspoon Essence or Creole Seasoning (recipe below)
1/4 teaspoon plus 1/8 teaspoon salt
1/2 teaspoon freshly ground black pepper
1 teaspoon minced garlic
4 ounces mushrooms, stemmed, wiped clean, and sliced
1/2 teaspoon chopped fresh thyme leaves
1 bay leaf
1 tablespoon all-purpose flour
2 teaspoons tomato paste
2 to 2 1/2 cups chopped or shredded roast turkey (white and/or dark meat)
1 1/4 cups chicken stock or canned chicken broth
1/2 cup green peas
4 cups leftover mashed potatoes or Basic Mashed Potatoes (recipe below)
3/4 cup grated sharp or medium Cheddar
chopped parsley leaves, for garnish
Preheat the oven to 400°F. Lightly grease a 9-inch square or 2.2 quart baking dish with the butter and set aside. In a large saute pan or skillet, heat the oil over medium-high heat. Add the onions, carrots, Essence or Creole Seasoning, salt and pepper and cook, stirring, until the onions are soft, about 3 minutes. Add the garlic and cook, stirring, for 20 seconds. Add the mushrooms, thyme, and bay leaf and cook, stirring, until the mushrooms are soft, 3 to 4 minutes. Add the flour and cook, stirring, until thick, about 1 minute. Stir in the tomato paste and cook, stirring, for 1 minute. Add the meat and stir well to combine. Gradually add the stock and then the peas, and bring to a boil. Reduce the heat to medium-low and simmer until the mixture is thickened, 6 to 8 minutes. Remove from the heat and discard the bay leaf. Carefully transfer to the prepared dish and spoon the potatoes over the meat mixture, spreading to the edges. Sprinkle with the cheese and bake until the cheese is bubbly and the potatoes are crisp around the edges, 22 to 25 minutes. Let sit for 10 minutes before serving. Garnish with chopped parsley and serve.
Essence or Creole Seasoning:
2 1/2 tablespoons paprika
2 tablespoons salt
2 tablespoons garlic powder
1 tablespoon black pepper
1 tablespoon onion powder
1 tablespoon cayenne pepper
1 tablespoon dried leaf oregano
1 tablespoon dried thyme
Combine all ingredients thoroughly and store in an airtight jar or container. Yield: about 2/3 cup.
Basic Mashed Potatoes:
2 pounds potatoes, peeled, quartered, cut into 1-inch wedges
3/4 teaspoon salt
1/2 cup milk
4 tablespoons unsalted butter
3 tablespoons heavy cream
1/4 teaspoon ground black pepper
Place the potatoes in a medium, heavy saucepan with enough salted water to cover by 1-inch. Bring to the boil, reduce the heat to medium-low, and simmer until the potatoes are fork tender, about 25 minutes. Drain in a colander and return to the saucepan. Over medium-low heat, cook the potatoes for 1 minute to dry. Add the milk, butter, cream, salt and pepper and mash until smooth, 3 to 4 minutes. Serve immediately. Yield: 4 to 6 servings.

Deep Fried Turkey
Submitted by: Merribuck
1 (10-pound) turkey
2 tablespoons House Seasoning (recipe below)
2 tablespoons of your favorite dry rub
3 to 5 gallons peanut oil
Wash bird inside and out, and allow to drain. Rub turkey all over with House Seasoning. Coat turkey with dry rub. Allow the bird to sit until it reaches room temperature. Heat peanut oil in a turkey fryer or a very, very large stockpot to 350°F. Lower turkey into hot oil, very carefully, making sure it is fully submerged. Fry turkey for 3 minutes per pound plus 5 minutes per bird. Remove turkey from oil and drain on paper towels. Serve with favorite Thanksgiving sides and salads.
House Seasoning:
1 cup salt
1/4 cup black pepper
1/4 cup garlic powder
Mix ingredients together and store in an airtight container for up to 6 months.
Note: To measure the amount of oil needed to fry the turkey, place turkey in fryer, add water to top of turkey, remove the turkey and the water line will indicate how much oil will be needed to fry your turkey. Having too much oil can cause a fire. The pot should not be more than 3/4 full or the oil could overflow when the turkey is added.

To submit your favorite recipes to be included in the Garden of Friendship Recipe Book, please email them to Barbiel
Background graphics made especially for the Recipes Committee of the Garden of Friendship by Valatine