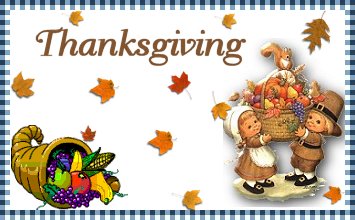 Sweet Potato Casserole I
Submitted by: Lady Lynda
4 medium sweet potatoes
3/4 cup sugar
1/2 cup milk
2 teaspoons grated orange rind
1/4 cup fresh orange juice
2 teaspoons Vanilla extract
4 tablespoons eggs, lightly beaten
1/2 cup all-purpose flour
3 tablespoons butter, melted
1 cup Panko (see Note)
1/2 cup finely chopped pecans
2 tablespoons butter, melted
3 tablespoons maple syrup
Preheat oven to 375°F. Lightly grease a 13- x 9-inch baking dish. Place sweet potatoes on a baking sheet; bake for 1 hour or until done. Cool to touch. Peel and mash. Reduce oven to 350°F. Combine sweet potatoes and next 8 ingredients in a large bowl. Beat at medium speed with an electric mixer until smooth. Spoon into baking dish. Combine Panko and remaining ingredients. Sprinkle crumb mixture over top of casserole. Bake for 1 hour or until casserole is thoroughly heated. Makes 14 servings.
Note: Panko is a Japanese-style breadcrumb that is sold in some supermarkets and in Asian food markets. They are delicate crisp crumbs that add a light crisp texture to foods.

Turkey a la King
Submitted by: Lady Lynda
2 tablespoons butter
3 fresh mushrooms, sliced
1 tablespoon all-purpose flour
1 cup chicken broth
1/2 cup heavy cream
1 cup chopped cooked turkey
1/3 cup frozen peas, thawed
salt and pepper to taste
In a large skillet over medium low heat, cook butter until golden brown. Saute mushrooms until tender. Stir in flour until smooth. Slowly whisk in chicken broth, and cook until slightly thickened. Stir in cream, turkey and peas. Reduce heat to low, and cook until thickened. Season with salt and pepper. Makes 4 servings.
Note: Turkey, peas and mushrooms in a creamy sauce to serve over puff-pastry boats, biscuits, toast or rice.

Turkey and Pork Meatballs
Submitted by: Lady Lynda
Meatballs:
1 pound ground turkey
1 pound ground pork shoulder
2 1/2 cups bread crumbs
1/4 cup milk
4 cloves garlic, finely chopped
2 eggs
2 tablespoons chopped fresh rosemary leaves
1 tablespoon red chile flakes
2 tablespoons salt
2 tablespoons freshly ground black pepper
Sauce:
1/4 cup extra-virgin Olive oil
3 red onions, thinly sliced
1 head garlic, thinly sliced
1 tablespoon red chili flakes
salt to taste
pepper to taste
1 sprig fresh rosemary
2 cups red wine
1 (16-ounce) can San Marzano tomatoes and their juices, crushed by hand
1/2 bunch Italian parsley leaves, roughly chopped
Preheat the oven to 375°F. In a large mixing bowl, combine the turkey, pork, bread crumbs, milk, garlic, rosemary, chile flakes, salt and pepper and mix with hands until just combined. Form into 5-ounce balls and place in a shallow casserole. Roast in the oven until dark golden brown. Set aside. Reduce the oven temperature to 350°F. Meanwhile, in a large oven-proof skillet, heat the Olive oil over high heat. Add the onions and garlic and cook over medium heat until well browned. Add the chili flakes and salt and pepper, to taste. Add the rosemary and red wine and stir until the wine is reduced by half. Add the tomatoes and simmer for 15 minutes. Add the meatballs, transferring to a large container if necessary, and cook in the oven 2 1/2 hours. Serve in shallow bowls with the sauce, topped with the parsley leaves. Makes 4 servings.

To submit your favorite recipes to be included in the Garden of Friendship Recipe Book, please email them to Barbiel
Background graphics made especially for the Recipes Committee of the Garden of Friendship by Valatine