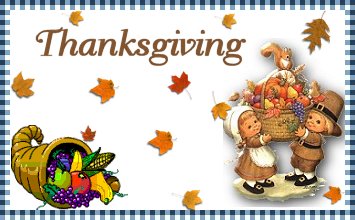 Colorful Turkey Pasta Salad
Submitted by: Barbiel
2-1/2 cups tri-colored rotini pasta cooked and drained
2 cups turkey ( white meat preferred) cooked and cubed
1/2 cup scallions thinly sliced
1/4 cup celery chopped
1/4 cup fresh parsley chopped
1-1/2 teaspoons fresh tarragon chopped (or 1/2 teaspoon dried)
1 tablespoon canola or olive oil
2 tablespoons tarragon vinegar
1 tablespoon fresh lemon juice
2 tablespoons reduced-calorie mayonnaise
In a large bowl, combine pasta, turkey cubes, scallions, celery, parsley, and tarragon. In a small bowl, mix together the oil, vinegar, lemon juice, and mayonnaise. Add to turkey mixture. Mix well, coating all surfaces. Cover and refrigerate for 1 to 2 hours or until chilled throughout. Makes 4 main dish servings.

Alphabet Turkey Soup
Submitted by: Barbiel
1 can (16 ounces) tomatoes
4 cups turkey broth or reduced-sodium chicken bouillon
2 teaspoons Italian seasoning
1/2 teaspoon salt
1/4 teaspoon pepper
1 cup onion chopped
1 cup carrots thinly sliced
4 cups cabbage thinly sliced
2 cups cooked turkey cut into 1/2-inch cubes
1/2 cup alphabet pasta
In 5-quart saucepan, over medium high heat, combine tomatoes, turkey broth, Italian seasoning, salt, pepper, onion and carrot; bring to boil. Reduce to low and simmer 10 to 15 minutes or until carrots are tender. Add cabbage, turkey and pasta; return to boil 5 to 10 minutes or until cabbage and pasta are tender.

Hot German Potato Salad
Submitted by: Barbiel
6 potatoes
4 large eggs
1 pound bacon
1 medium head escarole
1/4 cup apple cider vinegar
Bring a large pot of salted water to a boil. Add potatoes and cook until tender but still firm, about 15 minutes. Drain, cool and chop. Place eggs in a saucepan and cover with cold water. Bring water to a boil; cover, remove from heat, and let eggs stand in hot water for 10 to 12 minutes. Remove from hot water, cool, peel and chop. Place bacon in a large, deep skillet. Cook over medium high heat until evenly brown. Drain, crumble and set aside. Reserve bacon drippings. Place potatoes in skillet with reserved bacon dripping, fry until heated through. Add escarole, bacon, eggs and vinegar. Cook until escarole becomes wilted and serve warm. Makes 6 servings.

To submit your favorite recipes to be included in the Garden of Friendship Recipe Book, please email them to Barbiel
Background graphics made especially for the Recipes Committee of the Garden of Friendship by Valatine