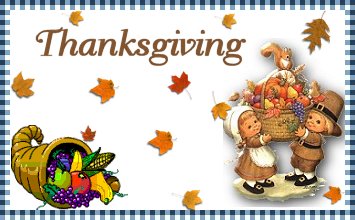 Chestnut Soup
Submitted by: Faith0425
8 cups chicken broth
1 1/2 pounds chestnuts, peeled
1 cup chopped onion
3 sprigs fresh parsley
2 whole cloves
1 bay leaf
1/2 cup heavy cream
3/4 teaspoon white sugar
salt to taste
ground black pepper to taste
To cook chestnuts: With a sharp knife, slice an "X" across each chestnut. Place chestnuts in a single layer on a jelly roll pan. Pour 1/4 cup water into the pan. Bake in a preheated 450° F (230° C) oven for 10 minutes. When cool enough to handle, shell and peel. In a large saucepan combine the chicken stock, shelled chestnuts and chopped onions. Place the parsley sprigs, cloves and bay leaf in a spice bag and add to the chicken stock mixture. Simmer over medium-low heat for 45 minutes. Discard the spice bag and puree the chestnut mixture in a food processor or blender. Add the heavy cream, sugar and salt and pepper to taste. Return mixture to saucepan and gently heat through. To serve to with a dollop of unsweetened whipped cream, a bit of chopped parsley and some cooked chopped chestnuts just before serving. High quality vegetable broth can be substituted for the chicken broth.

Angel Salad
Submitted by: Faith0425
1 (6 ounce) package lime flavored gelatin mix
2 cups hot water
2 (3 ounce) packages cream cheese, softened
1 (8 ounce) can crushed pineapple, drained
20 ounces diced pimento peppers, drained
1 cup diced celery
1 cup chopped pecans
1 cup heavy cream
In a small bowl, dissolve the lime flavored gelatin in hot water. Allow it to cool for 10 minutes. In a medium bowl, mix together the cream cheese, pineapple, pimento peppers, celery and pecans. Fold in the gelatin. Chill in the refrigerator 1 hour, or until thickened but not firm. Whip the heavy cream in a small bowl until thickened. Fold into the gelatin mixture. Refrigerate 3 hours, or until firmly gelled.

Baked Potato Salad
Submitted by: Barbiel
2 pounds red potatoes, washed
2 ounces canola oil
2 teaspoons kosher salt
8 ounces bacon, cooked and diced
1 cup sour cream
1 bunch green onion, chopped
8 ounces sharp cheddar cheese, grated
4 ounces butter
2 teaspoons salt
2 tablespoons cracked black pepper
Preheat oven to 350°F. In a large bowl toss potatoes in canola oil and salt until well coated. Place potatoes on a sheet pan and bake at 350°F until potatoes are tender. While potatoes are baking cook bacon in a small pan until crisp, then drain excess bacon fat and set aside. When potatoes are done and cool enough to work with, cut potatoes in large chunks and place in a large mixing bowl. Add in bacon, sour cream, green onions, cheddar cheese and butter. Season with salt and black pepper and fold all ingredients together being careful to leave the potatoes chunky. Serves 4.

To submit your favorite recipes to be included in the Garden of Friendship Recipe Book, please email them to Barbiel
Background graphics made especially for the Recipes Committee of the Garden of Friendship by Valatine