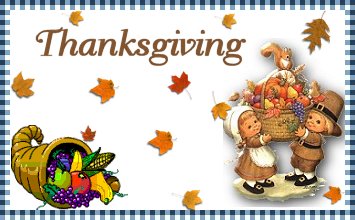 Lentil and Olive Salad
Submitted by: Cookie
3 tablespoons Olive oil
2 tablespoons lemon juice
1/2 teaspoon anchovy paste
1/2 teaspoon pepper
19 oz can green lentils, drained and rinsed
1/4 cup oil-cured black olives, pitted and coarsely chopped
3 tablespoons chopped fresh oregano or parsley
In large bowl, whisk together oil, lemon juice, anchovy paste and pepper. Stir in lentils, olives and oregano. Cover and let stand for 1 hour. Makes 2 cups.

American-Italian Pasta Salad
Submitted by: Vadi
1 (16 ounce) package fusilli pasta
1 cup frozen petite peas, thawed
2 (2 ounce) cans sliced black olives
1 cup cubed Genoa salami
3/4 cup chopped green onions
3/4 cup chopped celery
1/2 cup chopped fresh parsley
1 (.7 ounce) package dry Italian-style salad dressing mix
1 cup Mayonnaise
1 cup Sour cream
2 tablespoons milk
In a large pot of salted boiling water, cook pasta until al dente, rinse under cold water and drain. In a medium bowl combine Mayonnaise, Sour cream, milk and Italian dressing mix. Whisk together until smooth, set aside. In a large salad bowl combine cooked and cooled pasta, peas, olives, salami, green onions, celery and parsley. Mix in dressing last, reserving 1/2 cup. Let sit over night in fridge. Stir before serving.

Busy Night Turkey Taco Soup with Avocado Cream
Submitted by: KatjaGirl
1 (11 ounce) can Mexican-style corn
1 (16 ounce) can Chili beans, undrained
2 (14.5 ounce) cans chicken broth
1 (16 ounce) jar chunky salsa
2 1/2 cups cooked, chopped turkey meat
salt and pepper to taste
1/4 cup chopped fresh cilantro
1/2 cup low-fat sour cream
2 tablespoons Guacamole
In a large pot over medium heat, combine corn, Chili beans, broth and salsa. Bring to a boil, then reduce heat and stir in cooked turkey. Season with salt and pepper. Cover, and cook 5 to 10 minutes more, until heated through. Stir in cilantro. In a bowl, stir together sour cream and guacamole until smooth. Ladle soup into bowls and top with Guacamole mixture. Makes 4 servings

To submit your favorite recipes to be included in the Garden of Friendship Recipe Book, please email them to Barbiel
Background graphics made especially for the Recipes Committee of the Garden of Friendship by Valatine