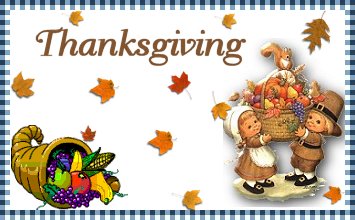 Turkey and Stuffing Soup
Submitted by: LisaW
4 to 6 cups prepared stuffing
1 tablespoon (1 turn around the pan) extra-virgin Olive oil
2 medium carrots, chopped, up to 2 cups. leftover baby carrots, chopped
2 ribs celery, chopped
1 onion, chopped
salt and pepper to taste
1 bay leaf, fresh or dried
2 quarts chicken stock
1 1/2 lbs light and dark cooked turkey meat, diced
a handful of flat leaf parsley leaves, chopped
1 cup frozen peas or leftover prepared peas, optional
Preheat oven to 350° F. and transfer stuffing into a small baking dish. Place dish in oven and reheat 12 to 15 minutes, until warmed through. Heat a pot over moderate heat and add extra-virgin olive oil. Work close to the stove and add vegetables as you chop. If you are using fresh carrots, cut them into a small dice or slice thin. If you are using leftover baby carrots, cut carrots into bite-size pieces. Add celery and onion and lightly season vegetables with salt and pepper. Add bay leaf and stock and bring liquid to a boil by raising heat. Add turkey and reduce heat to simmer. Simmer until any raw vegetables are cooked until tender, about 10 minutes. Stir in the parsley, and peas, if using. Remove stuffing from oven. Using an ice cream scoop, place a healthy scoop of stuffing in the center of a soup bowl. Ladle soup around stuffing ball. Your soup will look like a chunky matzo ball soup. Pull spoonfuls of stuffing away as you eat through your bowl of soup.

Acorn Squash Soup
Submitted by: LisaW
2 large acorn squash
2 tablespoons butter
1 small onion, chopped
1 (14.5 oz.) can chicken broth
1/4 teaspoon nutmeg
1/8 teaspoon Cayenne pepper
1/4 teaspoon salt
4 (3-inch) pieces Italian or sourdough bread, toasted
4 slices Swiss cheese
Place whole squash on paper towel in microwave. Cook on high 5 minutes (piercing not necessary). Turn each over; continue microwaving 4 minutes until squash are barely tender when pierced with knife. Let stand 5 minutes. Meanwhile, melt butter in large saucepan over medium heat and saute onion. Cut squash in half; scoop out seedy portion; keep shells intact but carefully scoop out flesh. Add pulp to onion and cook a bit. Add broth, nutmeg, Cayenne and salt. Bring to boil. Reduce heat and simmer uncovered 10 minutes. Puree in blender or processor. Reheat soup. Arrange squash shells in ovenproof bowls; place on baking sheet. Fill squash with hot soup and top with toast and cheese. Broil 5 inches from heat 3 minutes.

Pumpkin, Leek and Potato Soup
Submitted by: LisaW
4 whole cloves
10 black peppercorns
1 bay leaf
4 sprigs fresh thyme
4 sprigs fresh parsley
3 tablespoons Olive oil
2 large cloves garlic, minced
3 leeks, white and light-green parts only, halved lengthwise and thinly sliced
1 teaspoon ground cinnamon
1 large russet potato, peeled and cut into 1-inch chunks
1 1/2 lbs sugar pumpkin, peeled, halved lengthwise
(seeded and cut into 1-inch chunks)
4 cups chicken stock or canned low-sodium chicken broth
2 cups half-and-half
1 teaspoon salt
1 teaspoon sugar
pinch of Cayenne pepper
freshly ground pepper
1/4 cup minced fresh parsley
Cut an 8-inch square of cheesecloth, and place the cloves, peppercorns, bay leaf, thyme and parsley (set the minced parsley aside) in the center. Bring up the ends to form a bag and tie securely with kitchen twine. Set aside. In a 6- to 8-quart saucepan, heat the olive oil over medium heat. Swirl to coat the pan and saute the garlic and leeks, stirring frequently until softened but not browned (about 5 minutes). Add the cinnamon and sauté for another minute. Add the potato and pumpkin, the stock and the bag of spices. Bring to a boil. Reduce the heat and simmer, covered, until the potato and pumpkin are tender when pierced with a fork (about 20 minutes). Discard the bag of spices. Cool the soup slightly. Then puree in batches in a blender or a food processor. Return the pureed soup to the saucepan. Add the half-and-half, salt, sugar, Cayenne and freshly ground pepper to taste. Cook over low heat until heated through, but do not boil. Garnish with minced parsley.

To submit your favorite recipes to be included in the Garden of Friendship Recipe Book, please email them to Barbiel
Background graphics made especially for the Recipes Committee of the Garden of Friendship by Valatine