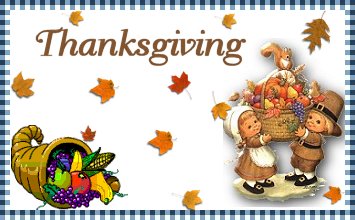 German Lentil Soup
Submitted by: Lady Lynda
2 cups dried brown lentils, rinsed and drained
3 cups chicken stock
1 bay leaf
1 cup chopped carrots
1 cup chopped celery
1 cup chopped onion
1 cup cooked, cubed ham
1 teaspoon Worcestershire sauce
1/2 teaspoon garlic powder
1/4 teaspoon freshly grated nutmeg
5 drops hot pepper sauce
1/4 teaspoon caraway seed
1/2 teaspoon celery salt
1 tablespoon chopped fresh parsley
1/2 teaspoon ground black pepper
Place lentils in a 5 to 6 quart slow cooker. Add chicken stock, bay leaf, carrots, celery, onion, and ham. Season with Worcestershire sauce, garlic powder, nutmeg, hot pepper sauce, caraway seed, celery salt, parsley, and pepper. Cover, and cook on Low for 8 to 10 hours. Remove bay leaf before serving.
Stovetop method:
Place lentils in a stock pot with chicken stock, bay leaf, ham, and seasonings. Bring to a boil, then simmer over medium heat for 30 minutes. Stir in carrots, celery, and onion, and cook until tender, about 15 minutes. Add additional water if necessary to keep the mixture soupy. Garnish with croutons. Makes 8 servings.
Note: Tastes great the next day, and freezes well.

Pumpkin Hotpot Soup
Submitted by: Lady Lynda
8 ounces pumpkin, peeled, fibrous center removed and diced
2 carrots, diced
2 large turnips, diced
2.5 pounds bacon hock, pre-soaked
2.5 pints chicken stock
2 bay leaves
6 peppercorns
1 large onion, sliced
2 tablespoons flour
1 tablespoon German mustard
3 ounces peas, frozen
freshly ground black pepper
Place the bacon in a large pan with stock, bay leaves and peppercorns. Bring to the boil, cover and simmer for one and a quarter hours. Drain the bacon, reserving the stock. Skim the fat off the stock. Remove the bacon rind and cut the meat into chunks, discarding the bone.Fry the onion in butter until golden. Add the pumpkin, carrots and turnips then cook for 2 minutes. Sprinkle the flour over and cook for another minute. Gradually stir in three quarters of a pint of the reserved stock. Add the bacon and mustard and bring to the boil. Reduce the heat and simmer for 25 minutes, stirring occasionally. Add the peas and season to taste. Cook for 5 minutes, then serve with warm, crusty bread or mashed potatoes. Serves 4.

Sweet Potato Soup with Buttered Pecans
Submitted by: Lady Lynda
3/4 cup finely chopped onion
1 cup finely chopped leek, washed well and drained
2 large garlic cloves, minced
3 large carrots, sliced thin (about 1 1/2 cups)
1 bay leaf
3 tablespoons unsalted butter
2 pounds (about 3 large) sweet potatoes
1/2-pound russet (baking) potato
5 cups chicken broth plus additional for thinning the soup if desired
3/4 cup dry White wine
1 1/2 cups water
Buttered Pecans (see ingredients and recipe below)
Making the soup:
In a kettle cook the onion, leek, garlic, and carrots with the bay leaf and salt and pepper to taste in the butter over moderate heat, stirring, until the vegetables are softened. Add the sweet potatoes, peeled, halved lengthwise, and sliced thin, the russet potato, peeled, halved lengthwise, and sliced thin, the 5 cups broth, wine, and water,simmer the mixture, covered, for 15 to 20 minutes, or until the potatoes are very tender,and discard the bay leaf. In a blender puree the mixture in batches until it is very smooth,transferring it as it is pureed to a large saucepan, add the additional broth to thin the soup to the desired consistency and season the soup with salt and pepper. The soup may be made 1 day in advance, kept covered and chilled, and reheated.
Buttered Pecans:
3/4 cup chopped pecans
2 tablespoons unsalted butter
Creme fraiche or Sour cream as an accompaniment
In a skillet cook the pecans in the butter with salt to taste over moderate heat, stirring occasionally for 10 minutes, or until they are golden brown, and transfer them to paper towels to drain. The pecans may be made 2 days in advance and kept in an airtight container or a resealable plastic bag. Divide the soup among bowls and top each serving with a dollop of the Creme fraiche and some of the buttered pecans. Serves 8 to 10.

To submit your favorite recipes to be included in the Garden of Friendship Recipe Book, please email them to Barbiel
Background graphics made especially for the Recipes Committee of the Garden of Friendship by Valatine