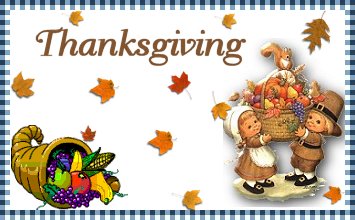 Roasted Vegetable Salad
Submitted by: Molly
Recipe courtesy: All Recipes
1 eggplant,quartered lengthwise, and sliced into 1/2 inch pieces
2 small yellow squash, halved lengthwise and sliced
4 cloves garlic, peeled
1/4 cup Olive oil, or as needed
1 red bell pepper, seeded and sliced into strips
1 bunch fresh asparagus, trimmed and cut into 2 inch pieces
1/2 red onion, sliced
1/4 cup red wine vinegar
2 tablespoons Balsamic vinegar
1/4 cup Olive oil
2 lemons, juiced
1/4 cup chopped fresh parsley
3 tablespoons chopped fresh oregano
salt and freshly ground black pepper to taste
Preheat the oven to 450°F (230°C). Grease a large baking sheet. Spread the eggplant and squash slices out in an even layer on the prepared baking sheet. Place the cloves of garlic off to one side of the pan, so you can find them later. Bake for 15 minutes in the preheated oven. While the vegetables roast, whisk together the red wine vinegar, Balsamic vinegar, Olive oil, and lemon juice in a large serving bowl. Season with oregano, parsley, salt and pepper. Remove the garlic cloves from the oven, and chop or mash. Whisk the garlic into the dressing. Set aside. Remove the vegetables from the oven, and stir the squash and eggplant. Layer the asparagus, red onion, and red bell pepper over the top of the eggplant and squash. Return to the oven, and bake for another 15 to 20 minutes, or until the asparagus is tender but still bright green. When the vegetables are cooked through and slightly toasted, remove them from the oven, and place them in the bowl with the dressing. Stir to coat evenly. Taste and adjust salt and pepper if necessary. Chill for a few hours to marinate the vegetables.
Note: The vegetables can also be roasted under the broiler, but not too close to the heat. Leave the oven rack in the center position.

Next Day Turkey Soup
Submitted by: Merribuck
2 quarts chicken broth
1 turkey carcass, all meat removed
1 onion, halved, plus 1 onion, minced
1 carrot, halved lengthwise, plus 1 carrot, minced
1 whole stalk celery, plus 1 more stalk, minced
2 bay leaves
3 cups dark turkey meat
2 garlic cloves, smashed
2 tablespoons Olive oil
1 carrot, minced
1 stalk celery, minced
3 cups leftover cooked Thanksgiving side vegetables
(Brussels sprouts, sweet potatoes, green beans)
1 tablespoon chopped fresh sage leaves
Put chicken broth, turkey, onion halves, carrot halves, 1 celery stalk and 1 bay leaf in a large stock pot. Bring to a boil, then simmer about 1 1/2 hours. Finely dice the remaining onion, carrot and celery and reserve. Dice the turkey meat. Make sure meat pieces are no larger than the size of a soup spoon. (If preparing soup the next day, be sure to store leftover turkey meat in an airtight container before placing it in the refrigerator, top with 1 or 2 ladles full of broth to keep meat moist). Before straining broth, remove large bones and carcass with tongs. Strain the broth through a sieve, covered with wet cheese cloth. Discard the solids. Transfer broth to a bowl set in a bath of ice water, which will cool the broth quickly and help keep it fresher longer. This can be done the night before and stored in the refrigerator until the next day. In a large soup pot, heat garlic cloves in the Olive oil. Allow to brown slightly and add minced carrots, celery, and onion. Sweat over medium-low heat until softened, about 7 or 8 minutes. Dice the leftover vegetables (here Brussels sprouts, sweet potatoes, and green beans). Add the chopped sage to the soup pot along with the turkey broth and the remaining bay leaf. Bring to a simmer. When simmering, add Brussels sprouts, green beans and diced turkey meat to the soup. Bring it back up to a simmer. Finally, add the sweet potatoes to the center, and gently push them down. Turn the heat off and cover. Allow to sit and steam for 5 to 7 minutes. Let simmer for 5 more minutes before serving.

Russian Cabbage Soup
(Shchi)
Submitted by: Vadi
500 - 600 g white cabbage (about 1/2 medium to large head)
1 1/2 - 2 tablespoons butter
1 medium onion
1/2 small leek (white part)
1 medium carrot
small piece of parsnip
small piece of rutabaga
small piece of celery root
about 2 liters good and strong beef stock (preferably homemade)
1 bay leaf
salt and black pepper to taste
dash of white wine vinegar
2 - 3 tablespoons tomato paste
chopped parsley
Shred the cabbage in short, thickish strips. Rinse and thinly slice the white part of the leek. Peel and finely dice the onion. Clean, peel and finely dice enough root vegetables to get about 300 grams when weighed together with the onion and the leek. Do not use root vegetables more than half of the weight of the cabbage, otherwise they will overpower the cabbage flavour. Bring the stock to the boil. Melt the butter in a large, wide saucepan on a medium-high heat. Add the onion and leek, the diced root vegetables and a pinch of salt. Stirring continually, sauté the vegetables for about 10 minutes. Do not let them brown. Add the shredded cabbage and stir, until it has somewhat collapsed and wilted. Pour just enough hot stock in the pan to cover the ingredients. Stir and bring the soup to the boil. Reduce the heat, cover the pan and let the soup simmer for at least one hour, preferably longer. If the soup seems too thick, almost stew-like, add some more hot stock. Remove the lid, add the bay leaf, some salt and pepper. To sharpen and deepen the flavour, you may also add a dash of vinegar and some tomato paste. Note, that the tomato paste will give the soup a red tint. Let the soup simmer slowly for another 20 minutes or so, uncovered. Sprinkle the soup with some chopped
parsley and serve topped with a dollop of smetana. In addition, you may serve meat pasties or other Russian-type pasties.
For serving: Smetana
Notes: About Rutabaga: http://www.dlc.fi/~marianna/gourmet/i_rootve.htm#rutabaga
About Smetana: http://www.dlc.fi/~marianna/gourmet/i_milk.htm#smetana

To submit your favorite recipes to be included in the Garden of Friendship Recipe Book, please email them to Barbiel
Background graphics made especially for the Recipes Committee of the Garden of Friendship by Valatine