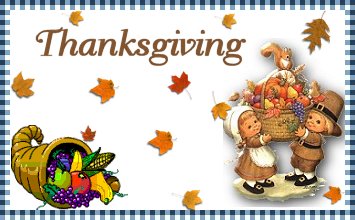 Tomato and Egg Drop
Submitted by: Vadi
4 lime leaves, frozen or dried (optional)
4 shallots, thinly sliced
5 cups chicken broth
5 eggs, lightly beaten
freshly ground black pepper
4 galangal slices, frozen or dried (optional)
5 large ripe tomatoes, cored, seeded and cut into wedges
1/4 teaspoon salt
1 scallion, finely sliced
2 tablespoons vegetable oil
1 teaspoon sugar
1 tablespoon Nuoc mam (Vietnamese fish sauce)
1 tablespoon shredded coriander
If using dried lime leaves and galangal, soak them in hot water for 30 minutes. Drain. Heat the oil in a 3-quart saucepan over moderate heat. Add the shallots and saute until fragrant. Add the tomatoes and sugar and cook for 5 minutes, or until the tomatoes are very soft. Add the chicken broth and bring to a boil over high heat. Stir in the lime leaves, galangal, salt and fish sauce. Reduce the heat, cover the pan and let the broth simmer for 30 minutes. Remove and discard the lime leaves and galangal. Bring the soup back to a boil. While the soup is actively boiling, pour in the eggs in a thin slow stream and stir gently for 30 seconds.

Beef Noodle Soup
Submitted by: Vadi
3 large onions
1 tablespoon peanut oil
5 lb beef and chicken bones (choose ones with meat as well)
4 ginger slices, julienned
2 carrots, julienned
1 small cinnamon stick
1 star anise
1 tablespoon whole black peppercorn
2 garlic clove, crushed
1/2 lb bean sprouts
1/2 lb beef sirloin, finely sliced
1 scallion, finely sliced
1/4 cup chopped cilantro
4 chillies, sliced
2 limes (cut into wedges)
8 oz rice sticks, soaked in hot and drained
3 tablespoons Nuoc mam (Vietnamese fish sauce)
black pepper to taste
Slice two of the onions into 1/4 inch slices. Heat one tablespoon oil in a frying pan and add the sliced onions. Cook, stirring, until the outside has browned. Remove and drain. Slice the remaining onion into paper-thin slices and set aside. Rinse the bones and place in a stockpot. Cover with cold water and bring slowly to a boil. Reduce heat and simmer, uncovered (for a clear broth skim off foam). After 10 - 15 minutes, add browned onion and ginger, carrots, cinnamon, cardamom, star anise, cloves, garlic and peppercorns. Bring to a boil. Simmer the stock, partially covered for 6 to 12 hours, skimming regularly. If necessary add more water to keep the bones covered. Strain the stock, skim off and discard any fat before serving.
Serving: Arrange the sliced beef on a platter. Garnish with reserved white and green onion. On another platter, arrange the bean sprouts, coriander, chiles and limes. Meanwhile, plunge the rice sticks in boiling water to heat and drain. Place equal portions in each soup bowl and cover to keep warm. Heat beef stock to boiling and season with fish sauce and pepper. Pour into a soup tureen or chafing dish. At the table, place the soup on a portable warmer to keep hot. Offer each guest a bowl of warm rice noodles. Each diner adds some beef and onion to a bowl and Ladle the hot stock over the meat, stirring to cook the meat. Add the bean sprouts, coriander, chiles and lime to taste. Enjoy with chopsticks and a soup spoon.

Light Pea Salad
Submitted by: Praying Bear
2 (10-oz.) boxes frozen peas, defrosted
1/4 lb. snow peas, strings pulled, cut on the diagonal into 1/4-inch slices
1/3 cup light Mayonnaise
1/3 cup light Sour cream
3/4 teaspoon white pepper
1/4 teaspoon salt
1/2 small red onion, finely diced
1/2 lb. bacon, cooked until crisp, drained and crumbled
1/2 cup sliced, drained water chestnuts
Thaw peas in refrigerator overnight, then lay out in a pan lined with paper towels at room temperature for 20 minutes to remove excess moisture. Bring a pan of water to a boil, add the snow peas and time 30 seconds. Drain and rinse with cold water. Pat dry with paper towels. Blend together the Mayonnaise, Sour cream, white pepper and salt. Combine the peas, snow peas, red onion, bacon and water chestnuts with the dressing, stirring until well coated. Refrigerate 24 hours to blend the flavors. Makes 8 servings.

To submit your favorite recipes to be included in the Garden of Friendship Recipe Book, please email them to Barbiel
Background graphics made especially for the Recipes Committee of the Garden of Friendship by Valatine