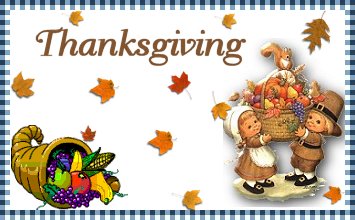 Sweet Mashed Turnips
(Rutabagas)
Submitted by: AngelBreath
1 medium turnip
1/2 cup partially packed dark brown sugar
1/4 cup margarine or to taste
Wash, peel and cut turnips into small pieces for easier and speedier cooking (bite size is best) - takes about 1 to 2 hours to cook on the stove in a pot - boil turnips until well done. Test them with a fork. Once tender and finished cooking, remove from heat and drain. Mash the turnips as you would potatoes and add in the margarine. Add in the dark brown sugar and continue to mash. Once prepared place a lid on food or place in a dish - then place it on a warming element to keep it hot. Serve hot.
Note: This dish has a sharp, slightly bitter, or light sweet taste with a wet texture due to dissolving sugar crystals.

Sweet Carrots
Submitted by: AngelBreath
3 lbs carrots
1/4 cup white sugar or to taste
Wash, peel and cut carrots into julienne strips. Boil carrots until well done (about an hour). Test them with a fork for tenderness. Once tender, drain all the water and add the sugar. Stir. Put a lid on the pot or place it into a dish - let them sit on a warming element to keep them hot as you prepare other foods to serve (sugar dissolves into liquid). Stir again before serving. Do not put too much sugar. This dish has a sweet taste.
Note: If you do not have a warming element place them in a microwave oven so there is no great heat loss. If you do not have a microwave oven find some way to keep the food hot until it is served. Serve hot.

Polenta Fries
Submitted by: Barbiel
2 cups whole milk
1 quart chicken stock
2 tablespoons butter
3 1/4 cups dry polenta
3 ounces Parmesan cheese
1/4 cup chopped fresh parsley
salt and pepper to taste
1 quart vegetable oil for frying
In a large saucepan, combine milk, chicken stock, and butter; bring to rolling boil. Slowly whisk in polenta. Turn down heat to medium-low, and continue cooking and stirring until polenta pulls from edge of pan. Mix in cheese and parsley, and season with salt and pepper to taste. Spread polenta evenly over a cookie sheet, and refrigerate until cold. Transfer polenta to cutting board and cut into cut 3/4 by 3/4 by 3 1/2 inch sticks. Heat oil in deep-fryer to 365° F (185°C). Fry polenta sticks in batches until crispy. Place on dry paper towels to drain. Yield: 8 servings.

To submit your favorite recipes to be included in the Garden of Friendship Recipe Book, please email them to Barbiel
Background graphics made especially for the Recipes Committee of the Garden of Friendship by Valatine