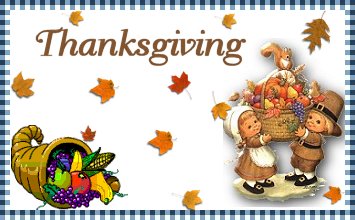 Stuffed Eggplant
Submitted by: Molly
2 eggplant (about 1 pound each)
1/2 teaspoon salt
1/4 teaspoon ground pepper
1 lb. lean ground turkey (or beef)
1 cup onion, chopped
1/2 teaspoon dried oregano
1 (16-oz.) can tomato paste
2 tablespoons Worcestershire sauce
1 tablespoon grated Parmesan cheese
Preheat the oven to 350°F. Cut the eggplant in half lengthwise, and scoop out the center, leaving a ½-inch thick shell. Sprinkle the eggplant shells with salt and pepper, if desired. Place the shells, cut side up, in a foil-lined shallow baking dish. Chop the scooped-out eggplant centers, and set them aside. In a hot skillet, brown the ground meat, and drain off all fat. Stir in the chopped eggplant center, onion, parsley and oregano. Cook over medium heat until tender (about 10 minutes). Add the tomato paste and Worcestershire; mix well. Spoon about 3/4 of the mixture into each eggplant shell. Sprinkle the stuffed shells with Parmesan cheese. Cover with foil and bake for 45-50 minutes. Serves 4.

Cauliflower Fries
Submitted by: Barbiel
2 bags frozen cauliflower
8 slices bacon
salt, pepper to taste
paprika to taste
Cook cauliflower til tender-crisp. Cook bacon and crumble. Cut cauliflower into chunks and saute in butter in skillet til crisp. Add salt, pepper and paprika while sauteeing. Top with bacon and serve. Makes 8 servings.

Eggplant-Squash Bake
Submitted by: Molly
Recipe courtesy: Diet Recipes-To-Go
1/2 cup chopped onion
1 garlic clove, minced
nonstick Olive oil cooking spray, as needed
1 cup part-skim Ricotta cheese
1 jar diced pimiento - (4 oz), drained
1/4 cup grated Parmesan cheese
2 tablesppons fat-free (skim) milk
1 1/2 teaspoons dried marjoram
3/4 teaspoons dried tarragon
1/4 teaspoons salt
1/4 teaspoons ground nutmeg
1/4 teaspoon freshly ground black pepper
1 cup no-sugar-added meatless spaghetti sauce, divided
1/2 lb eggplant, peeled, cut into thin crosswise slices
6 oz zucchini, cut in half, then lengthwise into thin slices
6 oz yellow summer squash, cut in half, then lengthwise into thin slices
2 tablespoons shredded part-skim Mozzarella cheese
Combine onion and garlic in medium microwavable bowl. Spray lightly with cooking spray. Microwave at High 1 minute. Add Ricotta, pimiento, Parmesan, milk, marjoram, tarragon, salt, nutmeg and pepper. Spray 9- or 10-inch round microwavable baking dish with cooking spray. Spread 1/3 cup spaghetti sauce in bottom of dish. Layer half of eggplant, zucchini and squash in dish. Top with Ricotta mixture. Layer remaining eggplant, zucchini and summer squash over ricotta mixture. Top with remaining 2/3 cup spaghetti sauce. Cover with vented plastic wrap. Microwave at High 17 to 19 minutes or until vegetables are tender, rotating dish every 6 minutes. Top with Mozzarella cheese. Let stand 10 minutes before serving. This recipe yields 4 servings.

To submit your favorite recipes to be included in the Garden of Friendship Recipe Book, please email them to Barbiel
Background graphics made especially for the Recipes Committee of the Garden of Friendship by Valatine