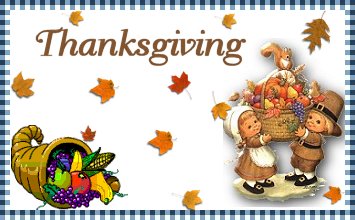 Scalloped Corn and Tomatoes
Submitted by: Barbiel
2 cans diced tomatoes, drained (15oz)
1 can whole kernel corn, drained (15oz)
1 can cream-style corn, (15oz)
2 eggs, beaten
1/4 cup flour
1 tablespoon sugar
1 teaspoon pepper
1 onion, finely chopped
1/2 teaspoon garlic powder
1/3 cup butter or margarine
2 cups soft bread crumbs
1/2 cup Parmesan cheese, grated
Preheat oven to 350°F. Spray a 2-quart casserole with nonstick cooking spray. Stir together tomatoes, corn, cream-style corn, eggs, flour, sugar and pepper. Pour into casserole. In a skillet over medium heat, melt butter. Saute onion until soft. Combine with the garlic powder, bread crumbs and Parmesan cheese. Sprinkle over the top of the casserole. Bake for 50 to 60 minutes. Serves 8.

Broccoli with Cheesy Mushroom Sauce
Submitted by: Praying Bear
2 pounds fresh broccoli spears
3 tablespoons butter
4 ounces sliced mushrooms
3 tablespoons flour
1/2 teaspoon salt
1 teaspoon prepared mustard
1 cup chicken broth
1/2 shredded mild Cheddar or American cheese
pepper to taste, optional
paprika powder
Cook broccoli in boiling salted water just until tender. Melt butter in saucepan. Sauté mushrooms until tender. Stir in flour until smooth and bubbly. Stir in salt and mustard. Season with pepper, if necessary. Gradually add chicken broth, stirring constantly, until thickened. Add cheese, stirring until melted. Pour sauce over hot cooked, well-drained broccoli. Sprinkle with paprika powder before serving.

Brussels Sprouts with Bacon and Onions
Submitted by: Praying Bear
2 oz. smoked bacon
4-6 small white boiling onions
1 lb. Brussels sprouts
1/4 cup water
1/4 teaspoon Sherry vinegar
coarse salt and black pepper
Slice bacon into thin slices. Peel onions and slice across 3 or 4 times so that you end up with small rings. Trim base of sprouts and slice in half, top to bottom, then cut into chiffonade (shreds). In a heavy skillet over medium heat cook bacon until lightly browned. Pour off all but 2 tablespoons bacon fat. Add onions and saute briefly. Add shredded Brussels sprouts and stir-fry for a couple of minutes. Add 1/4 cup water and cover. Steam until bright green and tender, about 8 minutes. Season with Sherry vinegar, salt and pepper. Makes 4 servings.

To submit your favorite recipes to be included in the Garden of Friendship Recipe Book, please email them to Barbiel
Background graphics made especially for the Recipes Committee of the Garden of Friendship by Valatine