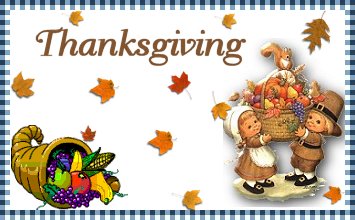 Carrot Souffle
Submitted by: Praying Bear
1/2 tablespoon vegetable oil
3 pounds carrots, peeled and chopped
6 large eggs
2 cups packed light brown sugar
1/2 pound (2 sticks) unsalted butter, at room temperature
1/2 cup all-purpose flour
1/2 cup milk
1/4 cup fresh orange juice
1 tablespoon orange zest
1 1/2 teaspoons baking powder
3/4 teaspoon ground cinnamon
1/2 teaspoon grated nutmeg
salt and pepper to taste
Topping (see recipe below)
Topping:
1 cup packed light brown sugar
1 cup chopped pecans
1/2 cup all-purpose flour
4 tablespoons (1/2 stick) unsalted butter, melted
Preheat the oven to 350°F. Grease a 9 x 13-inch casserole with the oil and set aside. Bring a large pot of water to a boil, add the carrots and cook until they are tender, about 15 minutes. Drain. Combine the carrots with the remaining ingredients in a food processor and process until smooth, scraping down the sides of the bowl as necessary. Spoon the mixture into the prepared casserole. Combine the brown sugar, pecans, flour, and butter in a medium bowl. Stir to blend. Scatter the mixture over the top of the casserole and bake until the topping is lightly browned, about 55 minutes to 1 hour. Serve hot. Makes 10 to 12 servings.

Chestnut Tortilla Dressing
Submitted by: Praying Bear
8 five-inch corn tortillas (dried overnight or in 100-degree oven for 1 hour)
4 slices bacon, cut into 1/2-inch pieces (optional)
1/2 cup half-and-half
4 to 5 cups chicken or mushroom stock
8 cups leftover biscuits or soft white bread, crusts removed, dried (1-inch cubes)
4 eggs
3 tablespoons softened unsalted butter (if not using bacon drippings) plus additional softened butter
2 garlic cloves, minced
1/2 cup chopped white onions, in 1/4-inch dice
1/2 cup chopped celery, in 1/4-inch dice
1/4 cup minced fresh flat-leaf parsley
1 tablespoon minced fresh sage (or 1 teaspoon dried)
1 teaspoon fresh thyme leaves (or 1/2 teaspoon dried)
salt to taste
pepper to taste
1/4 teaspoon cayenne pepper
2 cups peeled, roasted chestnuts, roughly crumbled (see Note)
Make sure the tortillas are well dried. For last-minute speed-drying, place tortillas and bread cubes on a baking sheet in a 100-degree oven for about 1 hour. Preheat oven to 350°F. If using bacon, render in a large fry pan until crisp. Using a slotted spoon, remove bacon bits and set aside, leave the fat in the pan. Tear up tortillas and soak in the half-and-half and enough of the stock to cover, about 2 cups. When they are softened, pour into food processor and puree into a mush. Pour into a bowl, add biscuits and begin to mash with a potato masher. Add eggs and enough remaining stock to make a wet mixture, and continue to mash the mixture with a potato masher. The mixture should resemble a pancake batter. Heat the reserved bacon fat or melt butter in a saucepan and saute the garlic, onions and celery until the aromas are released and the onions are slightly softened, 2-3 minutes. Add to the bread mixture along with herbs and mix in thoroughly. Season with salt, pepper and cayenne to taste and add more stock to make the mixture into the consistency of a light pancake batter. Fold in chestnuts. Pour into a buttered rectangular or oval baking dish. Bake for 45 minutes and check to see if it is golden on top and firm through the center. If necessary, bake for additional 5-10 minutes. Remove from oven and dot with additional butter. Serve immediately, with plenty of gravy. Makes 8-10 servings.
This dressing goes well with roast chicken or turkey dinners. You can start saving and drying tortillas and biscuits or bread the week before. Use absolutely the whitest, softest bread you have - conventional hamburger and hot-dog buns are good for this. Serve with plenty of turkey-pan drippings or gravy. This becomes a substantial vegetarian dish if you use mushroom stock and leave out the bacon.
Note: To roast fresh chestnuts, preheat oven to 350. Score the flat side of each chestnut with a sharp knife and soak in boiling water for 30 minutes. Place in a single layer on a baking pan or sheet and roast for 1 hour. Remove, cool and peel.

Twice Baked Acorn Squash
Submitted by: Debbie
1/2 cup grated Parmesan cheese
1/4 cup heavy cream
3 tablespoons unsalted butter
1/2 teaspoon black pepper
4 acorn squash, cut in half crosswise, seeds removed
1 small shallot, minced
1 cup Panko bread crumbs (can be found in the Asian section of your supermarket)
1 teaspoon kosher salt
Preheat the oven to 375°F. Place the squash, cut side down in two roasting pans. Add about 1/4-inch water in each pan. Cover with foil and bake for 40 minutes or until the squash are very tender. Remove from the oven, turn the squashes upright and drain the water. When cool enough to handle, scoop out the flesh of the squashes into a large bowl, leaving about a 1/4-inch border around the squashes. Add the butter, shallots, cheese, cream and half of the breadcrumbs. Season with salt and pepper. Carefully place the mixture back into the hallowed out squashes. Place the squashes back into the roasting pans and sprinkle the tops with the remaining 1/2-cup breadcrumbs. Bake, uncovered for about 10 more minutes, or until the tops brown slightly. Serve hot.
Make-ahead tip: The squash mixture can be made the day before. Make sure the filling is at room temperature before refilling and baking.
Note: Surprisingly easy and very filling, this dish is great for the vegetarian at your table.

To submit your favorite recipes to be included in the Garden of Friendship Recipe Book, please email them to Barbiel
Background graphics made especially for the Recipes Committee of the Garden of Friendship by Valatine