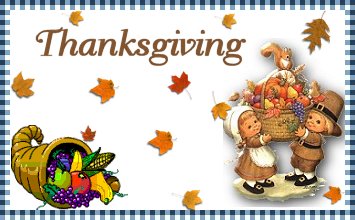 Ranch Snack Mix
Submitted by: Bettie
two 6 oz packages of bugles
1 cup cashews
one 6 oz package bite size cheddar cheese crackers
one 12 oz package mini pretzels
1 envelope dry ranch salad dressing mix
3/4 cup vegetable oil
In a large container, put all ingredients except oil and dressing mix. Add 1/4 cup of oil and mix well (I use my clean hands). Then add the ranch mix and mix well. Add the rest of the oil, 1/4 cup at a time. Mix well and put into a air tight container.
Note: I use oyster crackers as one of my children don't like the cheese.

Mustard Sauce for Meat Balls
Submitted by: Bettie
1 egg
1/2 cup vinegar
1/ cup dry mustard
1/4 cup sugar
salt to taste
mayonnaise or salad dressing
In a jar mix vinegar and dry mustard. Cover and let stand over night. In a sauce pan, beat 1 egg, stir in 1/4 cup of sugar a dash of salt and mustard mix. Cook over low heat until thick and it slightly coats a spoon. Cool. Blend 1 cup of mayonnaise or salad dressing into cooled mustard mixture. Use as a dip for meatballs.
Note: I buy a package of frozen meatballs from Sams or Wal-Mart. Of course you could make your own. I have cut this recipe in half and still used one egg. I also use light Miracle Whip as salad dressing.

Roasted Pumpkin Wedges with Maple Chipotle Glaze
Submitted by: Selena
1 (2 lb) pumpkin
1 tablespoon butter
1/4 cup finely chopped onion
1/3 cup minced chipotle peppers in adobo sauce
3 tablespoons maple syrup
1/4 teaspoon each salt and curry powder
Preheat oven to 400°F bring large pot of water to boiling. Cut pumpkin into 4 wedges and seed. Drop into boiling water and partially cover, boil 10 to 15 minutes or until tender drain well. Meanwhile make glaze. Melt butter in medium sauce pan add onion and saute 2 minutes or until tender. Stir un chipotle peppers and sauce, maple syrup, salt and curry powder. Heat 1 minute until blended. Arrange pumpkin wedges, cut side up in shallow baking dish. Spoon maple chipotle glaze into cavities. Roast 15 minutes basting once with sauce.

To submit your favorite recipes to be included in the Garden of Friendship Recipe Book, please email them to Barbiel
Background graphics made especially for the Recipes Committee of the Garden of Friendship by Valatine