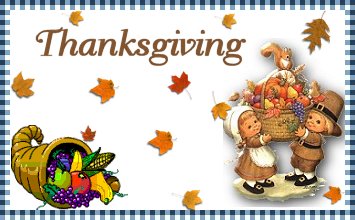 Friday"s Roasted Vegetables
Submitted by: Merribuck
1 pound, ¼ cup baby carrots
1 tablespoon olive oil
1 tablespoon kosher salt
1 tablespoon fresh garlic, chopped
2 teaspoon fresh rosemary, chopped
1 teaspoon black pepper, ground
8 ounces mushrooms
hot sauce to taste
Mix the olive oil, kosher salt, garlic, rosemary and black pepper together in a mixing bowl. Divide this mixture into two equal parts. Toss the carrots in half of the mixture and the mushrooms in the other half of the mixture. Place the carrots and mushrooms separately on cookie sheets. Roast in pre-heated 500 degree oven until soft (carrots will take longer).

Special Green Beans
Submitted by: Merribuck
1 pound fresh green beans
1 can anchovies
Steam green beans to desired doneness. Submerge immediately in ice bath to stop the cooking and retain the green color. Lay out on towels to dry. (This can be done earlier in the day.) Preheat a skillet. Pour the oil from the anchovies into the skillet and add two anchovies. Stir until fish fall apart. Add green beans. Toss until reheated. Serve.

Scalloped Oysters
Submitted by: Merribuck
1 pint oysters
1 cup bread crumbs
1 cup cracker crumbs (coarse)
½ cup margarine or butter melte
¾ cup cream
1/4 teaspoon Lea and Perrins
Oyster liqueur
½ teaspoon salt
Remove crust from bread. Place in food processor and pulse until crumb consistency is achieved. Do the same with the crackers (box will say unsalted tops), until each equals 1 cup. Combine bread and cracker crumbs with melted butter. Divide into thirds. Spread 1/3 of mixture on greased 9x13 inch pan. Place ½ oysters on top. Sprinkle with pepper. Top with second third of crumb mixture and top with last half of oysters. Sprinkle with pepper. Mix cream, Lea and Perrins and oyster liqueur from pint of oysters. Pour over casserole. Add pepper and salt and spread with last third of crumb mixture. Bake at 350 degrees for 45 minutes.
Note: I have made these with salted crackers and with milk instead of cream and it is still delicious.
Special Note: This dish can be made a few hours ahead and cooked later. It is also very good if completely prepared ahead and reheated.

To submit your favorite recipes to be included in the Garden of Friendship Recipe Book, please email them to Barbiel
Background graphics made especially for the Recipes Committee of the Garden of Friendship by Valatine