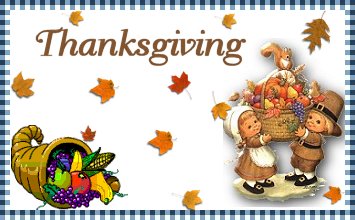 Italian Artichoke Casserole
Submitted by: Betty G
9 ounces frozen artichoke hearts
1 teaspoon olive oil
1/2 cup onion -- finely chopped
2 cloves garlic -- finely chopped
3 cups sliced mushrooms
1 teaspoon dried basil
1/2 teaspoon dried oregano
salt and pepper -- to taste
1 tablespoon lemon juice
1 tablespoon dry white wine
1 tablespoon Italian seasoned bread crumbs

Preheat oven to 350° F. Lightly oil a 1-quart baking dish or spray with a nonstick cooking spray. Cook frozen artichokes according to package directions (1-16 oz. can of artichokes can be substituted, these need only be drained.) Drain and place in pan. Heat oil in a medium nonstick skillet over medium heat. Add onion and garlic. Cook, stirring frequently, 3 minutes. Add mushrooms. Sprinkle with spices. Add lemon juice and wine. Cook, stirring frequently, 3 minutes more. Remove from heat and stir in bread crumbs. Spoon mushroom mixture evenly over artichokes. Bake uncovered, 30 minutes. Makes 6 servings.
Note from Betty: Per serving: 51 Calories; 1g Fat (17% calories from fat);
3g Protein; 9g Carbohydrate; 0mg Cholesterol; 76mg Sodium

Plantains
Submitted by: Betty G
4 ripe plantains
1 tablespoon margarine or oil
1 tablespoon sugar
Peel the plantains and slice them into 1/2-inch rounds. Heat the oil or margarine to foaming in a heavy skillet over medium heat. Add the plantain slices to the heated oil or margarine and cook for 5 to 8 minutes, or until they are lightly browned and slightly caramelized. Sprinkle the plantain slices with the sugar, allow the sugar to caramelize slightly, then remove the plantains from the skillet. Serve warm.
Note: Plantains turn up everywhere in West African cooking. They're nibbled as street snacks, pounded into mashes and Foofoos, added to soups and stews, and served as dessert. Plantains are used at virtually every stage of their maturing process. The green ones are peeled, sliced, and deep-fried as chips. The ripe yellow ones are sed as a starch to accompany main dishes, and the superripe black ones in which the starch has turned to sugar appear as desserts. This is one way to serve plantain that appeals to everyone.

Braised Endives with Bacon
Submitted by: Barbiel
1 lbs endives
4 each bacon strips, cut into 1/2 inch slices
1 tablespoon cooking oil
2 tablespoons butter
1/2 small lemon
salt and pepper to taste
parsley for garnish
Wash the endives in cold water. Remove the outer layers, then cut off the bottom part of the endives. Let them dry on paper towels. In a large, non-stick pan, saute the bacon slices in cooking oil. Let it cook for about 2-3 minutes on high heat. Remove the bacon slices. Melt the butter on the same pan, then quickly saute the endives. Turn heat to low, then cover the pan and let the endives cook for 30-45 minutes. Season endives with salt and pepper. Arrange in a serving dish, then place cooked bacon slices on the side. Garnish with parsley and lemon slices. Serves 4.

To submit your favorite recipes to be included in the Garden of Friendship Recipe Book, please email them to Barbiel
Background graphics made especially for the Recipes Committee of the Garden of Friendship by Valatine