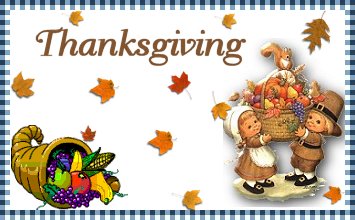 Shrimps in Small Pumpkins


Submitted by: Barbiel

6 small pumpkins
600 g small shrimps, cleaned, deveined
300 g Cream cheese spread
3 tablespoons Olive oil
500 ml shrimp broth (or fish)
1/2 onion, diced
1 clove garlic, minced
4 italian tomatoes
2 tablespoons tomato extract
2 teaspoons Provence herbs
salt and pepper to taste
Wash pumpkins. On the top of each pumpkin, make a whole (see picture), remove all seeds and cover all around inside with Cream cheese (do not use all, you will need to cover the top). In a pan fry the shrimps in 2 tablespoons Olive oil until they change their color. Reserve.
Making Sauce: Fry onions and garlic in 1 tablespoon Olive oil. Add tomato extract and cook for about 1 minute. Add the italian tomatoes, mash them with a spoon and cook 5 minutes more. Season with salt and pepper, adding the shrimp (fish) broth carefully. Let the Sauce cook for 30 minutes, uncovered, until sauce is thick. Then add Provence herbs and fried shrimps. Fill the pumpkins with this mixture and cover with the rest of Cream cheese. Cover thre pumpkins with aluminium sheet and place in a form with warm water. Bake in 400°F oven for 35 minutes or until pumpkins are soft. Serve warm. Makes 6 portions.

Potato Pancakes
Submitted by: IrishCream
2 cups mashed potatoes
1 egg, beaten
1 teaspoon salt
1/4 cup shredded Cheddar cheese
1 tablespoon butter
In a medium bowl, mix together potatoes, beaten egg, salt, and cheese. Melt butter on a large griddle at medium heat. Drop potato mixture onto griddle 1/4 cup at a time. Flatten with a spatula to 1/2 inch thick. Fry approximately 5 minutes on each side, until golden brown. Serve hot.
Note: Crispy, golden and cheesy! Good use of leftover mashed potatoes. This recipe is very versatile: you can add minced garlic, chives, or 1/4 cup of any shredded raw vegetable, or substitute the cheese with a tablespoon of sugar and serve with maple syrup.

Curried Banana Cauldron
Submitted by: Barbiel
4 bananas, peeled
3 oz. (75 g) long grain rice
half an ounce (12 g) margarine
half an ounce (12g) flour
juice of half a lemon
2 eggs, hard boiled and shelled
half an apple
2 small firm tomatoes
half an onion
1 teaspoon salt
1 dessertspoonful Curry powder
8 fluid ounces of water
Wash the rice and boil for 15 minutes in the water with the salt. Peel and chop the apple and onion then fry in the margerine for 5 minutes. Stir in the flour, Curry powder, lemon juice and a pinch of salt then graduallly add the water. Heat the curry sauce until it boils, stirring all the time. Lay the bananas in the sauce and heat them gently for about five minutes, adding a little water if nescessary. Strain the rice and heap onto a warmed serving dish. Pour the curry sauce and bananas around the rice and garnish with quarters of the hard boiled eggs and tomatoes. Serves 4.

To submit your favorite recipes to be included in the Garden of Friendship Recipe Book, please email them to Barbiel
Background graphics made especially for the Recipes Committee of the Garden of Friendship by Valatine