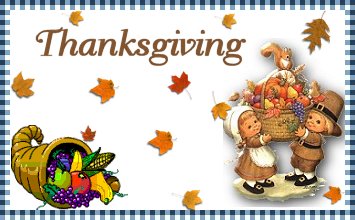 Ruby Applesauce


Submitted by: Merribuck
8 apples
(mix them up each: 2 Jonna Gold, 2 Gala, 2 Granny Smith, 2 Fuji)
1/2 cup sugar
1 cup water or juice (I use pineapple)
1 cinnamon stick
red hots, to taste (I use about 15)
Peel apples and cut into small pieces. Place in ice water until finished. Transfer apples to a heavy dutch oven. Add sugar, cinnamon stick and liquid. Cook until apples fall apart and applesauce is at desired consistency. Add red hots. Serve warm over pork chops, ham, etc.
Note: Applesauce can be used as a side dish or a condiment. This is a great do-ahead side dish that freezes beautifully.

Roast Garlic Mashed Potatoes
Submitted by: LisaW
8 to 10 cloves garlic, peeled
1 cup Olive oil
4 russet potatoes
2 tablespoons butter
1/3 to 1/2 cup heavy cream
1/4 cup Asiago cheese, grated
2 tablespoons Parmigiano-Reggiano cheese, grated
salt and pepper, to taste
Put the garlic and olive oil in a heavy saucepan over lowest possible heat and simmer until soft about 30 to 40 minutes. Drain off oil (reserve for marinades or vinaigrettes). Purée garlic; set aside. Meanwhile, prick potatoes with a fork and bake in a 400°F oven for 1 hour, or until soft. While still hot, peel and mash, or pass through a potato ricer. Melt butter in heavy cream; whisk in puréed garlic. Stir into potatoes. Stir in cheeses and season with salt and pepper. Spoon into a gratin dish. Place in a 400°F oven for 12 to 15 minutes or until browned and bubbling.

Cornbread and Oyster Dressing
Submitted by: Barbiel
1/4 cup butter
1 large onion, chopped
4 green onions, chopped
2 stalks celery, chopped
3 cups crumbled cornbread
3 cups soft bread crumbs
1/2 cup chopped fresh parsley
salt to taste
pepper to taste
2 large eggs, lightly beaten
1 pint shucked oysters, drained
1/2 cup oyster liquid from drained oysters
Preheat oven to 350°F. Sauté onions and celery in 2 tablespoons of the butter until wilted, not browned. Combine cornbread and bread crumbs in a large bowl. Mix in sauteed onions, salt and pepper and parsley. Add beaten eggs and toss more; moisten with the oyster liquid until moist but not soggy. Add the oysters. Put the mixture into a lightly buttered rectangular cake pan (it should make a 1-inch layer in the pan). Dot with remaining butter and bake about 45 minutes, until golden brown and set in the center.

To submit your favorite recipes to be included in the Garden of Friendship Recipe Book, please email them to Barbiel
Background graphics made especially for the Recipes Committee of the Garden of Friendship by Valatine