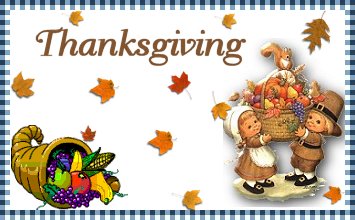 Lemon-Garlic Steamed Broccoli
Submitted by: Barbiel
24 ounces broccoli flowerets
2 cloves garlic, minced
3 tablespoons Olive oil
3 tablespoons fresh lemon juice
salt to taste
pepper to taste (optional)
Steam broccoli till tender but firm, 4-6 minutes. Heat the oil in a nonstick skillet over medium heat, add the garlic and sauté one minute. Add the cooked broccoli, lemon juice and salt to taste, cooking briefly to combine. Serve warm with any meat or noodles (as a sauce).

Tomato Pudding
Submitted by: Barbiel
2 cans (28 oz) crushed tomatoes with juice
1 cup brown sugar, packed
1 can (6oz) tomato paste
2 teaspoons dry mustard
1 teaspoon salt
pinch baking soda
3 cups toasted white bread cubes
1/2 cup butter, melted
Heat oven to 375°F. Grease a 3-quart baking dish. In a bowl, combine tomatoes, sugar, tomato paste, mustard, soda and salt. Place bread cubes in the baking dish. Drizzle with melted butter. Pour tomato mixture over bread. Refrigerate up to 4 hours, if desired. Bake 35 to 40 minutes, or until hot and bubbly. Garnish with fresh parsley or rosemary sprigs, if desired. Serve with any Roastbeef recipe your preference. Makes 10 servings.

Apple-Orange Cranberry Sauce
Submitted by: Lady Seanna
1/2 orange
2 cups water
1 tart apple, such as Granny Smith, Pippin or McIntosh
3 cups fresh cranberries
1 1/4 cups sugar
1/2 teaspoon ground cinnamon
1/4 teaspoon ground cloves
pepper to taste (optional)
Squeeze the juice from the orange and set the juice aside. Remove and discard the membrane from inside the orange rind and cut the rind into small dice. In a small saucepan over high heat, combine the rind and the water and bring to a boil. Cook for 10 minutes, then drain and set aside. Peel, quarter and core the apple. Cut into 1/2-inch dice and place in a medium saucepan. Sort the cranberries, discarding any soft ones. Add to the apples along with the orange juice, orange rind, sugar, cinnamon and cloves. Season with pepper (if desired). Bring to a boil over high heat, reduce the heat to low and cover the pan partially. Simmer gently, stirring occasionally, until the sauce thickens, the apple is tender and the cranberries have burst, 10 to 15 minutes. Transfer the cranberry sauce to a heatproof bowl and let cool 1 hour before serving. Or cover and refrigerate. Bring to room temperature before serving. Transfer the cranberry sauce to a sauceboat and pass at the table. Makes 3 1/2 to 4 cups.

To submit your favorite recipes to be included in the Garden of Friendship Recipe Book, please email them to Barbiel
Background graphics made especially for the Recipes Committee of the Garden of Friendship by Valatine