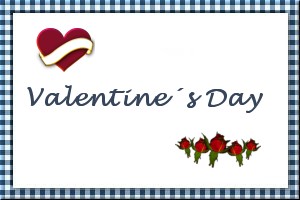 Chocolate Swizzle Nog
Submitted by: Barbiel
14 oz can sweetened condensed milk
2 cups milk
1/2 teaspoon vanilla or peppermint extract
2 tablespoons unsweetened cocoa powder
whipped cream topping
In medium-sized saucepan, combine condensed milk, milk and cocoa. Heat through, stirring constantly. Remove from heat. Stir in vanilla or peppermint extract. Serve warm in mugs; top with whipped cream or topping. Serves 4.

Apple and Strawberry Punch
Submitted by: Barbiel
3 cups apple juice or cider
1 cup cranberry juice
1 cup strawberries, washed and sliced
1 teaspoon cinnamon powder
2 tablespoons sugar
In a large saucepan, combine the apple juice (or cider), cranberry juice, sliced strawberries and sugar. Bring to a boil, then reduce heat and simmer for about 10 minutes. Strain through a cheese cloth or coffee filter. Serve warm. Garnish with fruits if desired. Yield: 4 servings.

Triple-Berry Refresher
Submitted by: Barbiel
1 1/2 cups evaporated milk
1 container (6 or 8 ounces) berry-flavored lowfat yogurt
1/2 cup fresh blueberries
1/2 cup fresh raspberries
1/2 cup fresh strawberry halves or blackberries
2 1/2 tablespoons honey
Place evaporated milk, yogurt, blueberries, raspberries, strawberries and honey in blender; cover. Blend until smooth. Strain to remove seeds. Serve over ice. Makes 4 servings.
Note: Slightly thawed frozen unsweetened or lightly sweetened berries may be substituted.

To submit your favorite recipes to be included in the Garden of Friendship Recipe Book, please email them to Barbiel
Background graphics made especially for the Recipes Committee of the Garden of Friendship by Valatine