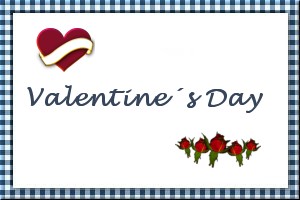 Bloody Mary Mix
Submitted by: Merribuck

3 cups tomato juice
juice of 2 lemons
1 tablespoon finely chopped fresh horseradish
2 tablespoons minced garlic
Worcestershire Sauce to taste
Crystal Hot Sauce to taste
salt
freshly ground black pepper
In a blender, combine first four ingredients together. Blend until smooth. Season the mixture to taste with the Worcestershire Sauce, hot sauce, salt and pepper. Store the mixture in a non-reactive container. Refrigerate the mixture for a least 6 hours before serving. Yield: about 1 quart.

Sparkling Wine Fruit Soup with Sorbet
Submitted by: Merribuck
2 tablespoons sugar
4 cups assorted sliced fruit
1 pint raspberry or strawberry sorbet
1/2 bottle sparkling wine
mint for garnish
In a large bowl, toss the sugar with the fruit. To plate, place 1 scoop of sorbet in the middle of four shallow soup bowls. Spoon fruit around the sorbet. Pour champagne over the fruit. Garnish with a sprig of mint. Yield: 4 servings.

Non-Alcoholic Margarita Punch
Submitted by: Barbiel
1 (12 fluid ounce) can frozen lemonade concentrate
1 (12 fluid ounce) can frozen limeade concentrate
1 cup confectioners' sugar
4 egg whites
6 cups crushed ice
1 liter carbonated water
1 lime, sliced
coarse salt
In a 4 quart container, combine lemonade concentrate, limeade concentrate, powdered sugar, egg whites and crushed ice. Mix well. Cover and freeze at least 30 minutes before serving. Spoon 2 cups slush mixture into blender. Add 1 cup of carbonated water. Blend until frothy. To serve rub rim of glass with lime slice, dip in salt, and fill glass. Garnish with lime slices. Makes 24 servings.

To submit your favorite recipes to be included in the Garden of Friendship Recipe Book, please email them to Barbiel
Background graphics made especially for the Recipes Committee of the Garden of Friendship by Valatine