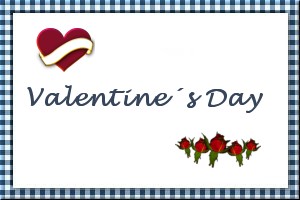 Coconuts Dream
Submitted by: Barbiel
4 cups coconut milk
6 tablespoons white sugar
8 egg yolks
2 teaspoons vanilla extract
8 tablespoons dark rum
1/2 teaspoon ground nutmeg
Combine the coconut milk and the sugar in a saucepan and scald over medium heat. Beat the egg yolks with the vanilla. Beat in 1/2 cup of the scalded mixture into the egg yolks. Then whisk all the egg yolk mixture into the scalded mixture. Stirring mixture constantly, cook over low heat until mixture reaches a temperature of 160° F (71°C). The mixture should be thick enough to coat the back of a spoon. Do not boil. Strain the eggnog into a bowl. Stir in the rum and let cool to room temperature. Place plastic wrap on the surface and refrigerate until well chilled. Once chilled serve with nutmeg sprinkled on top. Makes 8 servings.

Aphrodite's Love Potion
Submitted by: Barbiel
4 ice cubes
3 oz fine Brandy
10 oz pineapple juice
2 Maraschino cherries
2 thin orange slices
mint leaves to garnish
Combine the ice cubes, Brandy, and pineapple juice and stir. Garnish with cherry and orange slice. Decorate with mint leaves (optional). Makes 2 servings.

Valentine Champagne Punch
Submitted by: Barbiel
1/3 cup and 2 tablespoons orange sherbet
3/4 cup and 2 tablespoons fresh orange juice
1/8 (from 2 liter) bottle ginger ale, chilled
1/4 (from 750 ml) bottle champagne, chilled
Place the orange juice, ginger ale, and champagne in the refrigerator to get them well chilled. In a large punch bowl, place the block of sherbet in the center and pour the orange juice over the top. Next, pour the ginger ale over the sherbet. Finally, pour both bottles over the sherbet. Stir gently to mix the liquids, resulting in a foamy top. Serve immediately. Makes 4 servings.

To submit your favorite recipes to be included in the Garden of Friendship Recipe Book, please email them to Barbiel
Background graphics made especially for the Recipes Committee of the Garden of Friendship by Valatine